PRINTER FRIENDLY PAGE. To view this group's HOME page, click or visit: https://www.delafont.com/music_acts/vince-vance.htm **
Booking Vince Vance & the Valiants - Musical Revue - © Richard De La Font Agency, Inc. - For serious booking requests only, click here: For More Information
Vince Vance
& the Valiants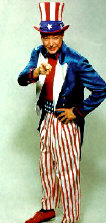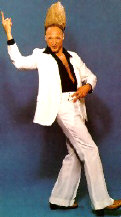 Vince Vance & the Valiants is the premier show band on tour today. This high energy musical revue has thrilled audiences of all ages from coast-to-coast with their unforgettable brand of music and comedy.
No one can capture the magic of the moment quite like the whimsical Vince Vance. Once you see him, you will never forget him. They are known as the most lively entertainment act on tour anywhere. Seen by millions of people annually, this group has been rocking into music history since its inception in 1971. Their special brand of music and comedy is carried around the world as a reflection of American humor and international goodwill.
Take a journey through Rock 'n' Roll history from the 50's to the 90's with the unparalleled Vince Vance as your tour guide. Be a part of the action as Vince hotrods you back to the fabulous 50's, then skyrockets you into the techno pop sounds of the 90's.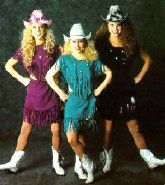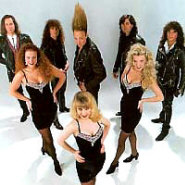 Vince Vance, the consummate master of ceremonies and the unsurpassed showman of our times, is the ultimate statement in sophistication for formal events and dinner banquets.
Enthralling. That's the best way to describe Vince's patriotic tribute. This celebration, honoring the Armed Forces of the United States, never fails to stir those deeply held feelings of pride that we all share for this wonderful country of ours. This dynamic group was especially moved by the rousing response this heartfelt program received during their command performance at the White House in Washington, D.C.
Including eight performers and from two to five technicians, this show is OUTSTANDING with showmanship and high energy.
Joe Jeff Goldblatt, Founding President, International Special Events Society, says this is "The best value in timeless entertainment for every generation. A solid gold hit... Five Stars!!"
Vince Vance & the Valiants may be available for your next special event.
For booking information, click HERE!
---
Partial List of Prominent Performances of ...
Vince Vance & the Valiants
The Southampton Princess Hotel -- Hamilton, Bermuda
The Superdome -- New Orleans, LA
Texas Stadium -- Irving, TX
The Super Bowl Celebration -- Atlanta, GA
Universal Studios -- Orlando, FL
The Waldorf Astoria Hotel -- New York, NY
The White House -- Washington, DC
To book Vince Vance and the Valiants for your special event,
contact Richard De La Font Agency, Inc.
For faster service, do this first - click on this link: https://www.delafont.com/contactselect.htm