PRINTER FRIENDLY PAGE. To view this group's HOME page, click or visit: https://www.delafont.com/music_acts/bar-kays.htm **

Booking The Bar-Kays, The Bar Kays - R&B Artists - Instrumental Rock, Funk, Soul, Memphis Soul - © Richard De La Font Agency, Inc. - For serious booking requests only, click here: For More Information

The Bar-Kays began as a backing band for Stax, and recorded their own hit "Soul Finger" in 1967. Just as their career was beginning to take off, all of the Bar-Kays, except bassist James Alexander and trumpeter Ben Cauley, were killed in the plane crash that claimed Otis Redding.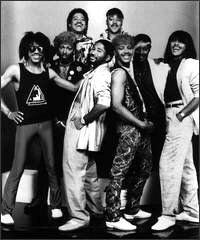 After a period of mourning, Alexander reformed the group and they supported Isaac Hayes on his classic "Hot Buttered Soul," "Shaft," "Movement" and "To Be Continued" LPs. The high profile of the Hayes records assured the revival of their career, and they came back with "Son Of Shaft" in 1971, a top 10 hit. Now consisting of Alexander with Willie Hall (drums), Winston Stewart (organ), Barry Wilkins (guitar), Vernon Burch (guitar), Harvey Henderson (sax) and vocalist Larry Dodson, the Bar-Kays developed a reputation as a fierce live outfit, which was briefly documented on the Wattstax concert.
Once they were free to record for a new label, they quickly signed to Mercury. "Shake Your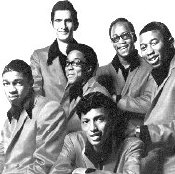 Rump To The Funk" kicked off a long string of popularity for the band, reaching #5 in 1976. For the rest of their career, they became expert stylists, doing their variation on whatever style was popular at the moment. While that meant their LPs were less adventurous than before, it also guaranteed chart presence in the form of hit singles. "Let's Have Some Fun," "Move Your Boogie Body," "Hit And Run," and "She Talks To Me With Her Body" took them from the disco era through the techno-funk of the early 80s. In 1978, a forgotten session from Stax, "Holy Ghost," was released and became a funk classic, despite being completed nearly four years earlier.
They adapted to the advent of rap music with "Freakshow On the Dance Floor," a song from the "Breakin'" soundtrack that was their biggest hit, peaking at #2. The jams kept coming: "Your Place Or Mine," "Certified True," and their stab at go-go, "Struck By You." They kept touring but recorded less frequently in the 90's. Still, the band marches on, representing Memphis soul as they have for the past four decades.
Hit songs include --
Move Your Boogie Body
Soul Finger
Hit And Run
Shake Your Rump To The Funk
Boogie Body Land
Too Hot To Stop
Certified True
Do It (Let Me See You Shake)
Holy Ghost
Son of Shaft
Let's Have Some Fun
Struck On You
Sexomatic
Your Place or Mine
She Talks To Me With Her Body
Shine
Dirty Dancer
Attitudes
Today Is The Day
I'll Dance
The Bar-Kays may be available for your next special event.
For booking information, click HERE!
---
To book The Bar-Kays for your special event,
contact Richard De La Font Agency, Inc.
For faster service, this is required first - click on this link: https://www.delafont.com/contactselect.htm