Fortunately, despite all prognosis to the contrary, Ron survived risky heart surgery and has made an exemplary recovery. "He certainly shocked all the doctors," says BeBe smiling. "More than anything, my brother's recovery showed me the power of God and the fact that miracles do happen. The doctors had prepared for him to die. They said, 'If he gets up and walks again, we're coming to church with you.' And they kept their word. On Easter Sunday, all the doctors came to my brother's church in Detroit. His recovery went far beyond the realm of medical science."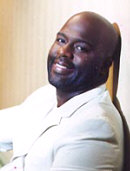 Such life-affirming events – the birth of Miya, Ron's illness – have brought BeBe Winans in closer touch with his faith and beliefs. "Those experiences brought me to the realization that materialistic things are not what I hold dear," he says. "I value the family, I value friendships. Those are the things that count most in this world."
"In these times we live in, a lot of people are wanting truth," says BeBe. "People need something more than a song that was written get airplay; they need something to hold on to. There's such an overriding fear out in the world – with all its desperation and violence – but love can conquer these things."
Released in 1987, self-titled debut album, "BeBe & CeCe," gave rise to the R&B hit "I.O.U. Me" and "For Always," which earned CeCe the Grammy Award in the "Best Soul Gospel Performance, Female" category.
In 1988, BeBe Winans took home his first Grammy Award, in the "Best Soul Gospel Performance, Male" category, for his contribution to the "Abundant Life" track on Ron's "Family & Friends Choir" album. Released that same year, the RIAA gold "Heaven" propelled the duo to star status and became the first gospel recording to reach the top 10 on Billboard's "Hot R&B" chart since 1972, when Aretha Franklin crossed the mark with "Amazing Grace." The set, which featured an appearance by Whitney Houston, received widespread acclaim and garnered "Best Gospel Vocal Performance" Grammy Awards for both BeBe and CeCe – along with a Soul Train Music Award, an NAACP Image Award, six Stellar Awards, and four Dove Awards.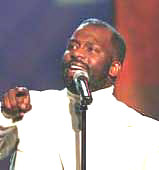 BeBe & CeCe Winans soared to RIAA-platinum heights with 1991's "Different Lifestyles," spurred by the #1 R&B achievement of "Addicted To Love." The album went to #1 on both the Billboard R&B and gospel charts, while scoring the Grammy Award for Best Contemporary Soul Gospel Album, in addition to a second NAACP Image Award and a pair of Dove Awards.
1993 saw the release of the duo's touching "First Christmas" album as well as BeBe's producer contribution to Whitney's "Jesus Loves Me" track on "The Bodyguard" smash soundtrack (for which he enjoyed 1993 "Album Of The Year" Grammy Award honors).
He went on to work in the producer's role with such top artists as Gladys Knight, Bobby Brown, and Stephanie Mills – his co-star during a sold-out 1994 (?) Broadway run of "Your Arms Too Short To Box With God."
That same year saw the release of BeBe & CeCe's fifth studio album, the RIAA gold "Relationships," which was highlighted by the Arif Mardin-produced ballad, "If Anything Ever Happened To You." The pair again joined with Mardin to record their version of "You've Got A Friend" for 1995's Lava/Atlantic-released "Tapestry Revisited" tribute to Carole King. Also that year came the BeBe & CeCe's "Greatest Hits" collection, which included the previously unreleased tracks "Feels Like Heaven (With You)" and "(Lord Lift Us) Up Where We Belong."
"We definitely see ourselves doing more things as BeBe & CeCe in the future," says BeBe. "When, exactly, neither of us knows. Now, at the present, we're spending time with our respective solo projects."
Winans' expansive, soothing voice brings a reverberating drama to touching and empowering ballads about life's many hurdles. In this way, he speaks to the heart and takes on the genuinely inspirational quality that has, for so long, set this truly special artist apart.
"I'm not putting up a wall around my life," says BeBe. "I'm human, so I have problems and I go through the same battles everyone else does. I'm not afraid to talk about my life, to admit that, yes, I've had marital problems. My marriage almost ended. I'm not afraid of people knowing that. I want those who might be going through the same thing right now to know that if they hold on to what they value and believe in, that their marriage can be salvaged and work."
"By allowing myself to be seen and heard, and offering people a window into my life, I hope it can help people. It will certainly help more so than if I fought to keep up this facade where everything is great."
BeBe Winans is continually being approached by so many who have been touched by his music. Whether in a restaurant or the movies with his family, there was always someone who wants to share their story with him. "It's been so encouraging," says BeBe.
"I've always said that charts are nice, but charts are not what I sing for. Sure, they're important, but I write songs because of what's true and meaningful to me. I want my music to always be able to touch hearts and bring hope where there is despair. I believe in that... and I've witnessed that."