PRINTER FRIENDLY PAGE. To view this artist's HOME page, click or visit: https://www.delafont.com/music_acts/Bryan-White.htm **
Booking Bryan White - Country Music Artists - Songwriters - Country-Pop, Contemporary Country - © Richard De La Font Agency, Inc. - For serious booking requests only, click here: For More Information
A multi-platinum artist with a string of five No. 1 hits and a mantel full of awards, Bryan White is regarded as a master stylist.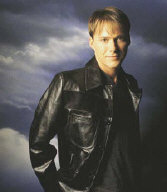 "His sense of self and style as an artist have always been extraordinary," says Asylum Records Co-President and White's co-producer Kyle Lehning. "It has been a treat to watch him develop, and every time I get in the studio with him, I'm impressed by what he brings to the table. He's an old soul leading a youthful movement in country music."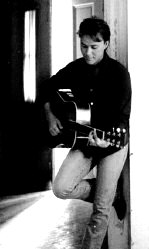 Bryan's creativity stems from his determination to build a career, rather than just score hits. "Each day I do something musical," he says. "I write songs, or play, or practice. I listen to a lot of music, but I don't listen to records like I used to. Now, I listen to the production or specific things about songs. It's all part of a learning process for me."
He has co-written hits for other artists including the Top 5 "I Don't Believe In Goodbye" for Sawyer Brown and "Imagine That" for Diamond Rio – both featured on the artists' greatest hits packages.
Bryan White sings great songs about matters of the heart and he delivers them with an honesty, innocence and purity of spirit that have made him one of the most popular personalities in country music.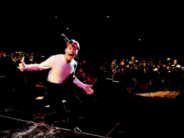 He earned his accolades with determination, talent and optimism and has silenced his skeptics. Billboard had this to say: "This guy is the real thing. He's got a voice older than his years, a brilliant song sense and most importantly he understands what country music is all about. Everyone keeps asking where tomorrow's country stars are – here's one today."

Bryan White's popularity covers the spectrum. He is fun-loving, but takes the responsibility of being a role model for younger fans seriously. He maintains a high moral code, yet at the most hectic and exciting time of his life, he's keeping his cool and handling it all with calm dignity, politeness and charm.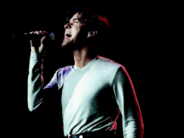 "Country music and traditional family values have been part of me my whole life," he says. "If I were to go anywhere else with my music, I'd be betraying something about myself. This is where I belong."
Awards include --
CMA Horizon Award - 1996
TNN/Music City News Star of Tomorrow - Male - 1996
Hit songs include --
Rebecca Lynn
Sittin' on Go
Someone Else's Star
I'm Not Supposed to Love You Anymore
Love Is the Right Place
That's Another Song
One Small Miracle
Look at Me Now
Bad Day to Let You Go
You're Still Beautiful to Me
God Gave Me You
Tree of Hearts
Eugene You Genius
How Long
Holiday Inn
Bryan White may be available for your next special event.
For booking information, click HERE!
---
Notable Credits of ...
Bryan White
1996 Male Star of Tomorrow
TNN/Music City News Awards
1996 Best New Artist and Single of the Year for "Rebecca Lynn"
Entertainment Radio Networks Country Radio Music Awards

1996 Top New Male Vocalist
Academy of Country Music Awards

1996 Best Male Newcomer
Country Weekly's Golden Pick Awards

Three #1 Singles
"Someone Else's Star"
"Rebecca Lynn"
"I'm Not Supposed to Love You Anymore"

A Gold Debut Album, Bryan White
Rapidly approaching Platinum

Country America Magazine
June 1996 Cover

Modern Screen's Country Music
September 1996 Mini Mag Cover

Music City News
August 1996 Cover with Terri Clark
Orbit Magazine
June 1996 Cover

People Magazine
July 1996 Feature Story
Live With Regis And Kathy Lee
Appearance June 17, 1996

Christian Country Music Awards
Co-Host with Rebecca Holden - November 14, 1996

Power Source Magazine
August 1996 cover with Rebecca Holden

Teen Country Magazine
Cover and Feature November 1996

Northern American Outdoors
Television Show

CMT Showcase Artist
October 1996

Country Weekly
August 1996 Cover

Sixteen Magazine
August 1996 Feature

Headlined more than 200 sold-out concerts coast to coast

Initiated afternoon teen shows for underage fans

Named country's teen hearthrob by 16, Tiger Beat and Teen Beat

Hosted a benefit raising more than $60,000 for scholarships for children left injured or orphaned in the Oklahoma City bombing

"I'm Not Supposed To Love You Anymore" charts at No. 47 with a bullet in the first week. Video is Pick Hit on CMT and Hitbound on TNN
Second album, Between Now and Forever, released March 26, 1997.

CMA Nominations
Male Vocalist of the Year and Horizon Award

CMA's 1996 Horizon Award Winner

CMA's SRO 1996 Best New Touring Artist

Cover of Teen Beat (November Issue)

Between Now And Forever certified gold

Co-host of CCMA awards

Orange Bowl Parade December 28th in Miami, Florida

Kathy Lee Gifford Christmas special

Between Now And Forever certified gold in Canada

Performed at the 1997 ACM Awards at Universal Studios Hollywood

Super Faces show at Country Radio Seminar 1997

E! Entertainment's #8 of the Top 20 "World's Coolest Bachelors"

Country Weekly Golden Pick Nominations for Favorite Male Artist, Favorite Album for Between Now and Forever, Favorite Video Entertainer and Favorite Video for Rebecca Lynn
---
To book Bryan White for your special event,
contact Richard De La Font Agency, Inc.
For faster service, go here first - https://www.delafont.com/contactselect.htm
For serious booking requests only.
Thank you for your cooperation.