PRINTER FRIENDLY PAGE. To view this artist's HOME page, click or visit:
https://www.delafont.com/music_acts/collin-raye.htm
**
Booking Collin Raye, country music artist - Country Music Artists - New Traditionalist, Neo-Traditionalist Country, Contemporary Country - © Richard De La Font Agency, Inc. - For serious booking requests only, click here: For More Information
Collin Raye was born August 22, 1959, in DeQueen, Arkansas, with the name Floyd Collin Wray. Both of his parents were musical, and his mother, Lois Wray, was a regionally popular performer in East Texas, who opened shows for Elvis Presley, Johnny Cash, Jerry Lee Lewis and Carl Perkins in the 1950s. At 7, Raye was onstage with her performing. At 13, he and his older brother, Scott, formed The Wray Brothers and performed in the roadhouses of the Lone Star State. They soon became headliners in Portland, Oregon, and in the casinos of Reno, Nevada.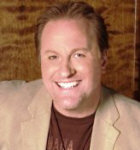 Collin Raye first attracted Nashville's attention as the lead vocalist on a string of independent singles in the 1980s. Billed as The Wrays, the act released a couple of singles on Mercury Records in the mid-80s before breaking up. Epic Records signed Collin Raye as a solo act in 1990. A year later, the nostalgic ballad "Love, Me" hit No. 1, and by 2000, he charted 21 Top 10 hits for Epic. His first four studio albums, as well as his Greatest Hits, have been certified platinum. His best-known hits include "Little Rock," about a recovering alcoholic, and "I Think About You," about watching his teenage daughter grow up.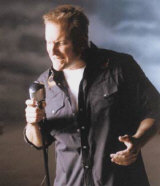 What started with a simple desire to entertain has turned into something that is almost a holy calling for Collin Raye. The man with the most muscular tenor in country music still puts on shows that are electrifying in their intensity. As album after album sells Platinum and single after single hits No.1 on the charts, Collin Raye has found that there is something deeper and more profound about what he does than merely entertaining people.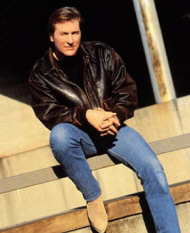 "In the beginning, I wanted hits and all that," he reflects. "But what drives me now is what this music means to people. Songs have landed on me that made me realize there's more to this than I thought. It's about entertaining people one minute and healing them the next. It's kinda like a ministry."

People have carved the lyrics to "Love, Me" on tombstones and gotten married to the strains of "In This Life." The Tennessee Task Force on Domestic Violence lauded him for the social conscience of his video "I Think About You." "Not That Different" carried an anti-racist message. Nearly 200,000 calls poured into Al-Anon's 800 number after Collin included it in his video "Little Rock." And millions have danced to such joyous performances as "On The Verge," "My Kind Of Girl," "That's My Story" and Every Second."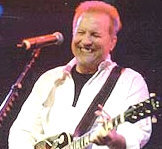 "Music can make a difference," says the performer of such powerful material as "One Boy, One Girl," "That Was A River" and "What The Heart Wants."
"Winning an award isn't enough incentive to me. People come to these shows because these songs are inspiring to them. That's what gets me on that tour bus every week. That's what keeps me interested in making records."
To the man with the larger-than-life voice, the philosophical bent, the sincere humanity and the undeniable stage mastery, this isn't about stardom. It's about making music that matters.
Awards include --
1998 Academy of Country Music Male Vocalist of the Year Nominee
1998 Dove Award for Country Recorded Song of the Year
1997 Country Music Association Male Vocalist of the Year Nominee
1997 Academy of Country Music Video of the Year Award for "I Think About You"
1996 Country Music Association Male Vocalist of the Year Nominee
1996 CMA Best Video Nominee for "Not That Different"
1994 CMA Song of the Year Nominee for "Little Rock"
1992 CMA Song of the Year Nominee for "Love Me"
1992 ACM Single of the Year Nominee for "Love Me"
Hit songs include --
I Can Still Feel You
In This Life
Love, Me
My Kind of Girl
Every Second
Little Rock
On the Verge
One Boy, One Girl
What the Heart Wants
Couldn't Last a Moment
I Think About You
Little Red Rodeo
Not That Different
Someone You Used to Know
Anyone Else
If I Were You
Collin Raye may be available for your next special event.
For booking information, click HERE!
---
To book Collin Raye for your special event,
contact Richard De La Font Agency, Inc.
For faster service, this is required first - click on this link: https://www.delafont.com/contactselect.htm
For serious booking requests only.
Thank you for this consideration.