PRINTER FRIENDLY PAGE. To view this artist's HOME page, click or visit: https://www.delafont.com/music_acts/deniece-williams.htm **

Booking Deniece Williams - Gospel Music Artists, R&B Music Artists - Contemporary Gospel, Quiet Storm, Gospel, Dance-Pop, Soul - © Richard De La Font Agency, Inc. - For serious booking requests

"Niecey"

The flight and fancy of Deniece Williams started in the church choir back in Gary, Indiana. Touring with Stevie Wonder, she spread her wings as wide as the nation. Her sweet, charismatic voice won America's heart.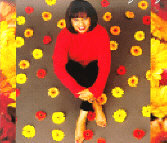 Many liken her voice to that of an angel. Stevie Wonder, Johnny Mathis, producers Maurice White (of Earth, Wind and Fire), Thom Bell and George Duke are just a few of her creative admirers. Deniece Williams' career in entertainment came about almost by accident. A native of Gary, Indiana, she had harbored adolescent dreams of becoming a nurse, residing in an apartment on Chicago's Lakeshore Drive and parking a '69 Thunderbird in her garage. That was it. Fortunately for her and the world, it didn't turn out that way.

Through a cousin who lived in Detroit, she was introduced to Stevie Wonder. Months later, through the same cousin (who was employed by Stevie), an audition for a backup singing job was arranged for her and a couple dozen other aspiring vocalists. She came, she auditioned, she got the job. Somewhat to her own surprise, she became a member of Wonderlove, where she remained from 1972-75.
In 1976, her first solo single, "Free," was released. It was a hit and the first of a string of hits through the association with Maurice White. Over the years she has delivered many Top Ten hits, a few of which went to number one. Her records have sold in the millions. She has collaborated with the best in the business, including Pop legend Johnny Mathis. She has managed to easily cross back and forth between R&B and Gospel and has taken home a number of GRAMMYS in the process.
Hit songs include --
I've Got The Next Dance
It's Gonna Take A Miracle
Let's Hear It for the Boy
Too Much, Too Little, Too Late
Free
Never Say Never
I Can't Wait
Do What You Feel
You're All I Need To Get By
Silly
Baby, Baby My Love's All For You
It's Important To Me
Deniece Williams may be available for your next special event.
For booking information, click HERE!
---
To book Deniece Williams for your special event,
contact Richard De La Font Agency, Inc.
For faster service, do this first - click on this link: https://www.delafont.com/contactselect.htm