PRINTER FRIENDLY PAGE. To view this artist's HOME page, click or visit:
https://www.delafont.com/music_acts/faith-hill.htm
**
Booking Faith Hill, country music artist, pop music artist - book Country Music Artists - Adult Contemporary, Contemporary Country, Country-Pop - © Richard De La Font Agency, Inc. - For serious booking requests only, click here: For More Information
Faith Hill's career has marked one of the music industry's most successful and steady climbs. She has sold more than 25 million records worldwide and has garnered ten #1 singles and eleven #1 videos. Her 1999 release, "Breathe," debuted at #1 on Billboard's Top Album Chart and has sold more than 10 million copies.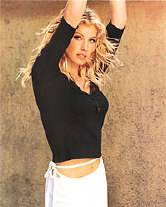 Faith Hill has received countless nominations and statues from the Grammy Awards, People's Choice Awards, American Music Awards, The CMA's and ACM's. She provided her vocal talents for the Oscar nominated track from Pearl Harbor, "There You'll Be." She performed at Super Bowl XXXIV, The Academy Awards (twice), The Grammy Awards, VH1 Divas 1999 and 2000. After completing a 50-city tour in 1999, Faith Hill co-headlined the "Soul 2 Soul Tour 2000," which was one of the top-grossing and most successful U.S. tours of that year.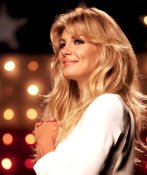 Those who work with Faith Hill know that her desire to grow as an artist, as a singer and as a songsmith (producer) is unwavering. Many believe that beyond her extraordinary vocal talents, this is the key to her success. "I consider myself a student of my craft," she says. "I follow my instinct quite often, but I listen, I watch and I absorb."
Raised in Star, Mississippi, Faith moved to Nashville at the age of 19. In 1993, her debut single, "Wild One," spent four weeks at #1 and from there she never looked back. "I don't think about success in terms of chart positions and sales. I make the best music that I know how."
Faith Hill has based her career on dedication, passion and commitment. Combined with her unparalleled vocal talents and style she has become one of the most sought after vocalists in the business and has firmly planted herself at the top of the music scene, where it's easy to see (and hear) that she might just stay for awhile.

Hit songs include --
Breathe
Cry
It Matters To Me
Let Me Let Go
Mississippi Girl
Piece of My Heart
There You'll Be
This Kiss
Wild One
The Way You Love Me
Take Me As I Am
If My Heart Had Wings
Just to Hear You Say That You Love Me
Someone Else's Dream
The Secret of Life
Let's Go To Vegas
Faith Hill may be available for your next special event.
For booking information, click HERE!
---
To book Faith Hill for your special event,
contact Richard De La Font Agency, Inc.
For faster service, this is required first - click on this link: https://www.delafont.com/contactselect.htm