PRINTER FRIENDLY PAGE. To view this artist's HOME page, click or visit: https://www.delafont.com/music_acts/frankie-valli.htm **

Booking Frankie Valli & The Four Seasons - book Rock Music Artists - Classic Rock - © Richard De La Font Agency, Inc. - For serious booking requests only, click here: For More Information

Rock & Roll Hall of Fame
-- inducted 1990
The Four Seasons and The Beach Boys were virtually the only American groups whose successful careers were not derailed when the Beatles and the British Invasion bands hit the States in 1964. In fact, 1964 ranks as the Four Seasons' biggest year of all, despite the insurgency from abroad, which attests to their durability and appeal among America's teenagers. That appeal stemmed from the Four Seasons' ability to complement spotless Italian-American doo-wop harmonies with the forceful falsetto and three-octave range of lead vocalist Frankie Valli, superb songwriting from group member Bob Gaudio, and arrangements and production that drew upon everything from Phil Spector's "Wall of Sound" to the danceable beat of Motown's pop/R&B singles. During a hit-making streak that spanned the years 1962-68, the Four Seasons netted two dozen Top Forty singles, including the Number One hits "Sherry," "Big Girls Don't Cry," "Walk Like a Man" and "Rag Doll." They've sold more than 100 million records worldwide, making them the most successful white doo-wop group in rock and roll history.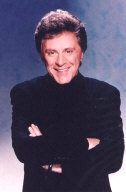 As a teenager living in Newark, New Jersey, Frankie Valli sang with the Varietones, who later changed their name to the Four Lovers and had a minor hit with an Otis Blackwell number, "You're the Apple of My Eye," in 1956. With the addition of Gaudio, they changed their name to the Four Seasons and began working with Philadelphia producer Bob Crewe. In addition to Gaudio and Valli, the Four Seasons' definitive lineup included singer/guitarist Tommy DeVito and bass vocalist/vocal arranger Nick Massi (later replaced by Joe Long). At their peak, the Four Seasons made recordings that expressed the tough-but-tender sensibility of their home turf in the Northeast, much in the way The Beach Boys encapsulated the world of Southern California in harmony and song. In the words of Billy Joel, a longtime fan who grew up listening to them on Long Island, "The Four Seasons had wonderful chord progressions, beautiful writing, terrific production, fantastic harmony, records that really spoke to us."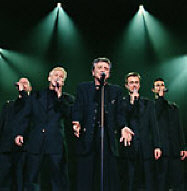 In 1975, a re-formed Four Seasons built around Valli and Guadio found the top of the charts again with "Who Loves You" and "December, 1963 (Oh, What a Night)."
Frankie Valli has enjoyed success as a solo artist with "My Eyes Adored You" and "Grease," both of which went to Number One. "December, 1963 (Oh, What a Night)" appeared on the soundtrack to Forest Gump, and re-entered the singles chart. Owing to its second lease on life, it became the longest-charting single in history with fifty total weeks.
Hit songs by Frankie Valli include --
Beggin'
Grease
My Eyes Adored You
Our Day Will Come
Swearin' To God
I Make A Fool of Myself
To Give (The Reason I Live)
Fallen Angel
(You're Gonna) Hurt Yourself
The Proud One
Where Did We Go Wrong
Hit songs by The Four Seasons include --
Big Girls Don't Cry
December, 1963 (Oh, What a Night)
Rag Doll
Sherry
Walk Like A Man
Candy Girl
Dawn (Go Away)
Let's Hang On!
Who Loves You
Ronnie
C'mon Marianne
I've Go You Under My Skin
Working My Way Back To You
Save It For Me
Don't Think Twice
Opus 17 (Don't You Worry 'Bout Me)
Stay
Big Man In Town
Ain't That A Shame
Alone (Why Must I Be Alone)
Frankie Valli & The Four Seasons may be available for your next special event.
For booking information, click HERE!
---
To book Frankie Valli & The Four Seasons for your special event,
contact Richard De La Font Agency, Inc.
For faster service, this is required first - click on this link: https://www.delafont.com/contactselect.htm
For serious booking requests only.
Thank you for this consideration.