PRINTER FRIENDLY PAGE. To view this artist's HOME page, click or visit: https://www.delafont.com/music_acts/gloria-estefan.htm **

Booking Gloria Estefan - Latin Music Artists, Pop Music Artists - Tropical, Club/Dance, Adult Contemporary, Latin Pop, Dance-Pop, Pop/Rock - © Richard De La Font Agency, Inc. - For serious booking requests only, click here: For More Information

There are singers who can captivate a community. There are vocalists whose sound can penetrate deeply into your soul. There are entertainers who can mesmerize, enlighten and entertain, all in one breath. Gloria Estefan who does it all, effortlessly.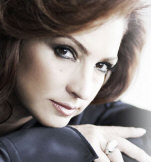 "As an artist, I feel like my mission is to entertain. And more importantly, to give people a way to say things," says Gloria. Songs have always done that for me - given me a way to express myself. There are so many people who have told me that my music helped them through a rough time in their life. What can be better than that? I just have to continue to grow, so that I can continue to make music that inspires my listeners."
Why should I have to defend or deride? Most of the rules of the game I've defied. Though it's been hard on my pride. It's been one hell of a ride. Curiously, I never set out to be famous"

So what did Gloria Estefan set out to do? What was her personal mission in life?
"I set out to do something I really love and live my life. I always knew I would help people in some way. I knew that would be my calling. Fame? I never looked for that. I just wanted to leave something behind for people to enjoy."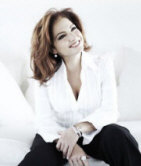 Once again, Gloria's mission is accomplished. As an entertainer, a vocalist and a writer, she has invited the world into her heart. The result is nothing short of incomparable. For more than twenty years, she has been a mainstay in both the Latin and pop music worlds.
Her start came courtesy of her husband, Emilio, who was fronting The Latin Boys. In the late 70s, Emilio asked Gloria to join as the lead singer, and later to join him as his wife. She accepted both offers. The group became Miami Sound Machine and by the '80s, they were known for their top-selling, chart-topping albums like "Cuts Both Ways" and "Let It Loose" and a string of hit singles, including, "Conga", "1-2-3-4," "Anything For You," and "Rhythm Is Going to Get You."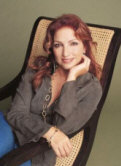 Overall, Gloria Estefan's illustrious career has included recording the official theme for the 1996 Summer Olympics, three Grammy Awards, one Latin Grammy Award for directing her first video, "No Me Dejes De Querer," an Oscar nomination for the title song for the movie "Music Of The Heart," which she also appeared in, opposite Meryl Streep. With more than 70 million in worldwide record sales, Gloria Estefan is the most successful Latin crossover artist in the history of pop music.
Hit songs include --
1-2-3
Abriendo Puertas (Opening Doors)
Anything For You
Can't Stay Away From You
Coming Out of The Dark
Como Me Duele Perderte (How It Hurts to Lose You)
Conga
Corazon Prohibido
Cuts Both Ways
Don't Wanna Lose You
Everlasting Love
Here We Are
Hoy
Mas Alla (Beyond)
Mi Buen Amor
Mi Tierra
No Llores
No Me Dejes de Querer (Don't Stop Loving Me)
No Pretendo
Oye
Si Voy a Perderte
Tradition (Tradición)
Turn The Beat Around
With The Years That I Have Left (Con los Años Que Me Quedan)
Your Picture
Gloria Estefan may be available for your next special event.
For booking information, click HERE!
---
To book Gloria Estefan for your special event,
contact Richard De La Font Agency, Inc.
For faster service, this is required - click on this link: https://www.delafont.com/contactselect.htm