PRINTER FRIENDLY PAGE. To view this artist's HOME page, click or visit: https://www.delafont.com/music_acts/harry-connick-jr.htm **

Booking Harry Connick, Jr., jazz artist - book Jazz Music Artists - Traditional Pop, Big Band/Swing, Jazz - © Richard De La Font Agency, Inc. - For serious inquiries only, click here: For More

Growing up in New Orleans, Harry Connick, Jr., studied piano with keyboard legends James Booker and Ellis Marsalis. A performer from the age of five who made his first jazz album at age ten, he moved to New York at age 18 and quickly made his Columbia Records debut at the head of a jazz trio. His next effort, "20," added his vocals to the mix, and his singing was also featured on his first big-band album, the multi-platinum "When Harry Met Sally."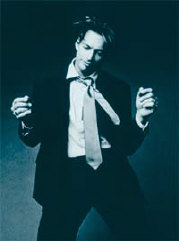 In the '90s, the full scope of Connick's artistry emerged. His albums featured original instrumental and vocal music ("Lofty's Roach Soufflé" and "We are in Love," respectively), explored funk ("She" and "Star Turtle") and romantic balladry ("To See You"), and then pulled all of these strands together in the decade-ending tour de force "Come by Me." More recent years have seen further triumphs, including his Grammy-winning reflection on favorite music of his youth, "Songs I Heard," and his jazz quartet triumph "Other Hours." The first of a "Connick on Piano" series, released by Marsalis Music, contains instrumental versions of the Tony-nominated songs Connick composed for the Broadway musical "Thou Shalt Not." "Harry for the Holidays," also led to a successful television special of the same name broadcast by NBC on Thanksgiving night, and a hugely successful US tour in November and December of 2003.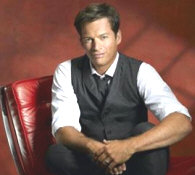 At the same time, Harry Connick, Jr., the actor, has made a major impact in theatrical films and on television. His Hollywood credits include "Memphis Belle," "Hope Floats" and "Independence Day," while his small-screen triumphs include the ABC production of "South Pacific" and his recurring role on NBC's "Will & Grace."

All of these achievements – not to mention his album sales of more than 20 million, his three Grammy awards and his nominations for Tony, Emmy, Oscar, Golden Globe and Cable Ace Awards – reflect a creative energy that makes Harry Connick, Jr. unique in the world of contemporary entertainment.
Hits include: "Hear Me In The Harmony",
"(I Could Only) Whisper Your Name",
"The Happy Elf", "When My Heart Finds Christmas",
"It's The Most Wonderful Time of The Year",
"Let It Snow! Let It Snow! Let It Snow!",
"The Christmas Waltz", "One Fine Thing".
Harry Connick, Jr., may be available for your next special event.
For booking information, click HERE!
---
To book Harry Connick, Jr. for your special event,
contact Richard De La Font Agency, Inc.
For faster service, this is required first - click on this link: https://www.delafont.com/contactselect.htm
For serious booking requests only.
Thank you for this consideration.