PRINTER FRIENDLY PAGE. To view this group's HOME page, click or visit: https://www.delafont.com/music_acts/Intruders.htm **

Booking The Intruders - R&B Artists - Classic Rock, Pop-Soul, Philly Soul, Pop/Rock, Rock & Roll, R&B, Soul - © Richard De La Font Agency, Inc. - For serious booking requests only, click here: For More Information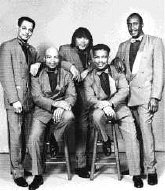 Formed in the early sixties, The Intruders were four Philadelphians, Sam "Little Sonny" Brown, Eugene "Bird" Daughtry, Phillip "Phil" Terry and Robert "Big Sonny" Edwards. Singing together since 1961, the group blended Philly's street corner doo-wop tradition with black gospel influences that attracted Kenny Gamble and Leon Huff to sign them to their fledgling record company, Philadelphia International Records.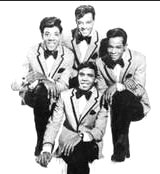 In 1968, "Cowboys to Girls," written by Gamble and Huff, was a break-out million dollar seller that was considered to be the prototype for the emerging Sound of Philadelphia. Followed up by "(Love Is Like A) Baseball Game," The Intruders became known as innovators of Philly soul.
Robert "Bobby Star" Ferguson joined the group in 1970 and re-ignited their string of hit singles with "When We Get Married" and "(Win, Place or Show) She's a Winner." "I'll Always Love My Mama," a collaborative writing effort by Gamble, Huff, McFadden and Whitehead, was released in 1973.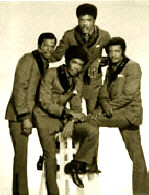 The Intruders were essential in the evolution of the Sound of Philadelphia. In 1973, they joined Billy Paul and The O'Jays in a European tour that brought the Philly Soul overseas. They are credited as being a cornerstone of the Philly Sound and remain close to their Philadelphia origins.
Hit songs include --
Cowboys To Girls
A Nice Girl Like You
(Love Is Like A) Baseball Game
I'll Always Love My Mama
When We Get Married
I Wanna Know Your Name
Together
(Win, Place or Show) She's A Winner
Slow Drag
(We'll Be) United
Sad Girl
A Nice Girl Like You
This Is My Love Song
Tender (Was The Love We Knew)
A Love That's Real
Me Tarzan You Jane
The Intruders may be available for your next special event.
For booking information, click HERE!
---
To book The Intruders for your special event,
contact Richard De La Font Agency, Inc.
For faster service, this is required first - click on this link: https://www.delafont.com/contactselect.htm