PRINTER FRIENDLY PAGE. To view this artist's HOME page, click or visit: https://www.delafont.com/music_acts/jack-johnson.htm **

Booking Jack Johnson - book Rock Music Artists - Adult Alternative Pop/ Rock, Contemporary Singer/Songwriter - © Richard De La Font Agency, Inc. - For serious booking requests only, click here: For More Information

Jack Johnson was born on the North Shore of Oahu where he grew up like any local kid, surfing the monster waves at Pipeline. And although pro surfing wasn't Jack's dream he was, at 17, the youngest invitee to the most prestigious surfing event in the world, The Pipeline Masters. A near fatal wipe out on one of these monster waves immortalized him and his battered face became an indelible and infamous image in the surfing world.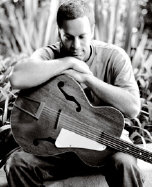 College and film school was next. He pursued his interest in filmmaking and soon became a surf film director, photographer, producer and score composer. The film, "Thicker Than Water," which he made with the Malloy Brothers, won The Surfer Magazine Poll award for best film of the year. Jack composed the score and was cinematographer.
Fellow surfer Garrett Dutton, better known as G. Love of G. Love and Special Sauce, heard one of Johnson's songs and later recorded "Rodeo Clown" on his 1999 CD, "Philadelphonic." He also had Jack Johnson perform on the track.
Soon afterward, J.P. Plunier, another fellow surfer who is better known as the producer of Ben Harper's early albums, signed Jack Johnson to Enjoy Records, which he co-owns, and released "Brushfire Fairytales."
Jack's sophomore effort "On and On" appeared in May 2003. Stateside dates with Ben Harper followed in June and July. A third album, "In Between Dreams" arrived in March 2005.
Hit songs include --
Flake
Upside Down
If I Had Eyes
Sitting, Waiting, Wishing
Bubble Toes
The Horizon Has Been Defeated
Good People
Hope
Imagine
Breakdown
Jack Johnson may be available for your next special event.
For booking information, click HERE!
---
To book Jack Johnson for your special event,
contact Richard De La Font Agency, Inc.
For faster service, this is required first - click on this link: https://www.delafont.com/contactselect.htm