Although she has been named country music's Top Female Vocalist at home and abroad, and is one of the industry's most recognized performers, Janie Fricke still sings with the same heart and love for music that started this Indiana farm girl on her path to international stardom.
From county fairs to corporate trade shows, live concerts, in recording studios or before millions on television, Janie's individual sound and performance personality have captivated audiences around the world.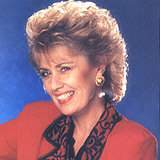 As a young girl, Janie Fricke began her career singing at a tiny church near her home. Growing up, she sang at local coffeehouses and high school events. If there was music in town, Janie was there. She sang her way through college and, after obtaining her degree, chose a full-time musical career, working in Memphis, Dallas, and Los Angeles, before settling in Nashville. There, as one of the marketing industry's most successful jingle singers, her voice became known to millions as the sound for such advertising giants as United Airlines, Coca-Cola, 7-Up and Red Lobster.
She quickly became the most sought-after studio singer in Music City, working on albums with Elvis Presley, Al Green, Barbara Mandrell, Ronnie Milsap and Eddie Rabbit, to name a few.
It was a line in Johnny Duncan's single "Stranger" that ultimately gained the most attention for Janie Fricke. When it hit the top of the charts, fans wanted to know who sang the line, "Shut out the light and lead me..." The industry took notice as her voice was heard on duets with Merle Haggard, Moe Bandy, Vern Gosden and others, leading to her first major recording contract. She soon began to dominate the country charts with smash hits such as "Don't Worry 'Bout Me Baby," "He's A Heartache" and "Your Heart's Not In It."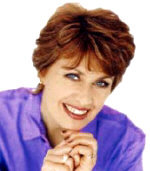 It was only a matter of time before Janie started stacking up the awards. She was named the Country Music Association's Female Vocalist of the Year two consecutive years, won the Academy of Country Music's Top Female Vocalist Award, Billboard and Cash Box magazines' Top New Female Vocalist and after three renown European tours, Top Female Vocalist in Europe.
Slowing down isn't in the schedule for Janie Fricke. She performs constantly, including songs from "Now & Then," her "Greatest Hits" CD and a "Great Movie Theme" tape (her favorite songs taken from the classic movies). She has also put her own unique stage wardrobe together, creating a special western flair she enjoys.
But stardom hasn't conflicted with Janie Fricke's strong Midwestern values. She spends time with her family and her horses on a ranch in Texas. She attends church near her home, remembering from childhood the importance of her confirmation. Thankful for her blessings, Janie feels these values have helped her become the woman she is today.
For three years she appeared as a regular on the Nashville Network's popular series, "The Statler Brothers Show." She has recorded more than 23 albums with close to 40 hit singles, and has performed at the White House for Presidents Ford, Reagan and Bush.

Janie Fricke is the ultimate entertainer performing her #1 hits, including the Grammy nominated "It Ain't Easy Being Easy."
You can rest easy knowing Janie's personality and marquee value will guarantee your event a 100% success.