PRINTER FRIENDLY PAGE. To view this artist's HOME page, click or visit: https://www.delafont.com/music_acts/Jeffrey-Osborne.htm **

Booking Jeffrey Osborne - Vocalists, R&B Artists - Urban, Funk, R&B/Soul, Soul - © Richard De La Font Agency, Inc. - For serious booking requests only, click here: For More Information

The line between legend and has-been is often perilously thin, as Jeffrey Osborne should know – he's been teetering on it for close to a decade now. Back in the early '80s, Osborne looked to be climbing into the rarefied company of David Ruffin, Smokey Robinson, Ben E. King and other powerfully moving balladeers.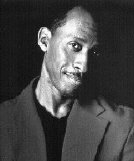 He has one of the most immediately identifiable voices in contemporary music. For three decades Jeffrey Osborne has been sharing his special brand of soulful vocal magic with audiences the world over. Known for his ability to create music that appeals to both pop and R&B listeners, Jeffrey says that the subject matter for the material on "That's For Sure" is basically relationship-oriented.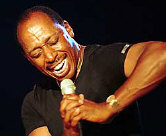 Jeffrey began his recording career with LTD (Love, Togetherness and Devotion) in 1970, staying with them for a decade of hit records. His induction into the group (initially as its drummer) came when LTD was visiting his hometown of Providence, Rhode Island, where his early years had been spent listening to the likes of Johnny Mathis, Gloria Lynne, Sarah Vaughan, Joe Williams – and, of course, legendary vocal teams like The Temptations and The Four Tops.
"Being raised in a home with twelve children was hectic but fun," he recalls. "Part of the fun was hearing my dad's music – he was a great trumpet player. He was a big influence on me musically. I took up the trumpet in elementary school and kept at it into high school."
Switching to drums in his teens, Jeffrey Osborne also began developing his vocal skills with local bands. At the age of 17, he was asked to sit as a drummer with the legendary O'Jays and four years later, he filled in on drums for LTD for one gig – and was subsequently hired as a permanent member of the funk 'n' soul team.
In 1971, the group relocated to California, initially working with Ode/A&M recording artist Merry Clayton, with Jeffrey doing sessions on the side with acts like The Sylvers and Smokey Robinson until the group finally secured their own record deal with A&M in 1973. "Everyone was sharing lead vocals when we started, so we had no vocal identity. It wasn't until 1975 when "Love Ballad" came out that our vocal sound became established. I'm very proud that they wanted me to be the lead singer."
Osborne led the group through further hits like the 1977 No. 1 R&B and Top 5 pop smash "Back In Love Again" and "Holding On (When Love Is Gone)," one platinum and two gold albums, before stepping out on his own in 1980. With the release of his first self-titled solo LP in 1982, "Jeffrey Osborne," he found himself chart-bound via hits like "On The Wings Of Love" and "I Really Don't Need No Light."
During his seven years as a solo chart-maker with A&M, Jeffrey racked up hits like "Stay With Me Tonight," "The Last Time We Made Love" (with Joyce Kennedy)," "You Should Be Mine (The Woo Woo Song)" and the 1988 R&B chart-topper, "She's On The Left." In 1984, he co-wrote the song "All At Once" for Whitney Houston's multi-million selling debut album and established himself as a major concert attraction through constant touring both at home and abroad.
Jeffrey delivered a hat trick of three gold albums ("Stay With Me Tonight," "Don't Stop" and "Emotional") for A&M before moving on to Arista Records in 1990; two hit duets with then-Arista-artist Dionne Warwick – "Love Power" and "Take Good Care Of You And Me" – had preceded his arrival at the label where he scored a Top 5 R&B single with "Only Human," the title track for his one album for Arista.
With the emergence of rap and hip-hop as major forces in the black music arena, Jeffrey held out for a recording situation that would allow him the creative freedom he was seeking as, what he terms, "a 'veteran' artist."
While absent from recording for most of the last decade – with the exception of the 1997 release of "Something Warm For Christmas" on Modern Records – Jeffrey's schedule of non-stop touring continued unabated. "The touring didn't end because I didn't have new records out," he smiles. "I was doing shows throughout the country, in the Caribbean, Japan, Korea, appearing at the Essence and Jazz Heritage festivals in New Orleans, doing corporate events and keeping very busy!"
He adds, "I did the 'Colors Of Christmas' show for a few years with artists like (Private Music label-mate) Peabo Bryson, Sheena Easton and Deniece Williams and I performed in Aruba for Sinbad's HBO special in 1998 with other acts like Larry Graham and The Isley Brothers. I got a lot of mileage from that. It was like a real rejuvenation for me."
Jeffrey Osborne still has that great voice, and a few dozen great songs to fall back on.
What others say --
A fan's review of a private concert held in Huntington Beach Central Park

Jeffrey Osborne was the closing artist. I will call him Electric Osborne. He was breathtaking. He opened with the R&B hit 'Yes I'm Ready', from the album "From the Soul", originally done by Barbara Mason and followed it with 'Call Me, I'll Be There', a Rippington's hit reborn. I loved it.

He had the audience in a jazz trance - frenzy if you will. Everyone was singing along, everyone dancing like crazy. He brought the crowd to their feet the minute he took the stage. He did one tune after another, while the women were swooning. Song-after-hit-song. 'On The Wings Of Love' was up next, an old Teddy Pendergrass tune. I happen to adore Pendergrass, so this was very cool for me. Next up was 'Close The Door', followed by 'Let Me Make Sweet Love To You'. A full-audience-sing-along with this song made it unforgettable.

What a complete blast! Just one big party. He split the song into a women's sing-along - and of course, a part for the men, also. It was just, plain silly-crazy - the type of thing that was impossible to sing without laughing out loud. It was so much fun, everyone on their feet with dancing shoes on! We simply could not end this night without a little 'Woo, Woo, Woo' from LTD. Now, that was a blast!

The audience participation was the best part of Osborne. The night would not be complete without him coming into the audience with a little of his woo, woo. The crowd by this point was a calmer version of crazy. He came into the audience to make sure all the Woo Wooing was on key. He had to make sure a white girl could woo, woo - and she did just fine. 'Back In Love Again' was a blast. I cannot remember the song title for the encore, it off the charts on the fun meter! We had a complete blast!
Hit songs include --
She's On The Left
You Should Be Mine (The Woo Woo Song)
Don't You Get So Mad
I Really Don't Need No Light
Only Human
Stay With Me Tonight
Don't Stop
We're Going All The Way
Borderlines
On The Wings of Love
Plane Love
If My Brother's in Trouble
Soweto
In Your Eyes
Eerie Meenie
The Morning After I Made Love to You
Can't Go Back On A Promise
Room With A View
All Because of You
Yes I'm Ready
Jeffrey Osborne may be available for your next special event.
For booking information, click HERE!

---
To book Jeffrey Osborne for your special event,
contact Richard De La Font Agency, Inc.
For faster service, do this first - click on this link: https://www.delafont.com/contactselect.htm