PRINTER FRIENDLY PAGE. To view this artist's HOME page, click or visit: https://www.delafont.com/music_acts/john-hiatt.htm **

Booking John Hiatt - Rock Music Artists - College Rock, Heartland Rock, Americana, New Wave, Roots Rock, Country-Rock, Singer/Songwriter - © Richard De La Font Agency, Inc. - For serious booking requests only, click here: For More Information

The prince of the pen, John Hiatt's songwriting abilities often overshadow his singing/playing talents; his songs have been successfully covered by a range of artists like Ronnie Milsap, Iggy Pop, the Neville Brothers, Three Dog Night, Suzy Bogguss, Bonnie Raitt and many others. 1974 marked the start of Hiatt's solo career, and the next decade showed his range of musical experimentation with a mixture of rock and roll styles and new wave pop. He finally settled on a rootsy fusion of rock, country, blues and folk with his successful 1987 album "Bring the Family." Hiatt's song highlights include "Have a Little Faith in Me," "Thing Called Love" and "Slow Turning."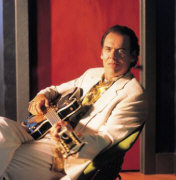 John Hiatt prefers to wing it. Informal, off-the-cuff recording sessions have always brought out the best in him. It happened with "Bring the Family," the album that made him famous.
In 1987, a 15-year music-biz survivor with little to show for it brought three friends into a Los Angeles studio. In a mere four days, the hungry veteran John Hiatt and his friends (guitarist Ry Cooder, drummer Jim Keltner and bassist Nick Lowe) made "Bring the Family," Hiatt's ode to his newfound domestic happiness. Rolling Stone called it "one of the most sublime and deeply felt albums of the Eighties." In 1988 came the equally fine "Slow Turning," followed by a brace of albums that established Hiatt as one of the essential singer-songwriters of the past 20 years.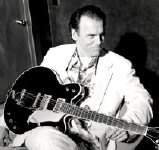 On stage, John Hiatt is a soul on fire. His vocals are dynamic with a gritty, bluesy voice that resonates with just the right amount of Midwestern "twang." As a songwriter, he is universally admired, a legend. Scores of artists have recorded his songs, from Bob Dylan to Willie Nelson to Jewel to B.B. King and Eric Clapton, the title song of whose million-selling collaboration, "Riding with the King," is a Hiatt tune.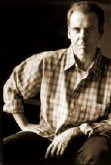 John Hiatt makes no distinction between his performing and songwriting selves. "I write 'em and I play 'em – it all goes together. If I didn't do both, I'd shrivel up and die."
When Hiatt isn't touring, he follows "absolutely no routine" beyond a passionate pursuit of oval-track auto racing (none of his music awards are on display at the house; all of his racing trophies are). He recently tested himself in another non-musical capacity, winning kudos as host/interviewer for the acclaimed TV show "Sessions at West 54th." Hiatt spent spring and summer 2000 on a reunion tour with his great late-Eighties band, The Goners.
"A dozen years from now, I'll still be out there. As long as I'm physically able. There's no replacement for that hour-and-a-half during which I'm allowed to get up there and get outside of myself, get out of the trap of my psyche, my worries, my insanity. Being able to transcend that for ninety minutes is just a wonderful thing."
Awards include --
Six BMI awards
Songwriter of the Year -- Nashville Music Award
Two GRAMMY nominations
Hit songs include --
Slow Turning
Perfectly Good Guitar
Child of the Wild Blue Yonder
Paper Thin
Thank You Girl
Something Wild
John Hiatt may be available for your next special event.
For booking information, click HERE!
---
To book John Hiatt for your special event,
contact Richard De La Font Agency, Inc.
For faster service, do this first - click on this link: https://www.delafont.com/contactselect.htm
For serious booking requests only.
Thank you for this consideration.