PRINTER FRIENDLY PAGE. To view this artist's HOME page, click or visit: https://www.delafont.com/music_acts/Jon-Secada.htm **

Booking Jon Secada - Adult Contemporary, Latin Pop, Urban, Dance-Pop, Pop - © Richard De La Font Agency, Inc. - For serious booking requests only, click here: For More Information

Jon Secada became one of the biggest adult contemporary artist of the '90s. His smooth mix of R&B, pop, and Latin music appeals to a variety of different audiences. What separates him from the overly slick sound of most adult contemporary artists are his considerable songwriting skills – he is able to write sweet, affecting ballads that rarely seem contrived.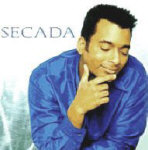 Jon Secada was born Juan Secada in Havana, Cuba, where he lived with his family. The family applied to leave Cuba legally when Jon was 9 years old, but as a punishment his father was sent to a work camp for a year and a half. The family finally left Cuba in 1971 and opened a coffee shop in Miami Beach. Jon studied hard at school and quickly learned English. While he was in the 11th grade, his vocal talent began to show itself. When Jon sang his way through the part of a young Scrooge in a musical version of "A Christmas Carol," even his friend, Miguel Morejon, now a songwriter, was surprised at Jon's talent.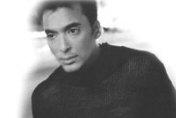 Jon went on to earn a Masters Degree in Jazz Vocal Performance from the University of Miami, after which he took a teaching job at the Miami Community College. Emilio Estefan discovered Jon's talent after hearing one of Jon's demo tapes. Soon Jon was writing and performing as a backup singer for Gloria Estefan and other performers. Jon co-wrote several songs on Gloria's "Into The Light" album, including "Coming Out Of The Dark" and performed in her "Into The Light World Tour."
Jon has become a big star in his own right with album sales well in excess of 6 million worldwide. His album "Otro Dia Mas Sin Verte" achieved number one status in Billboard's Latin Album chart and gained a Grammy award for "Best Latin Pop Album" in 1992. His album "Amor" (1995) also won a Grammy award for "Latin Pop Performance" in 1996.
A versatile performer, he performed on Broadway during 1995 as Danny Zuko in Tommy Tune's production of "Grease."
Hit songs include --
Angel
Cree en Nuestro Amor
Otro Dia Mar Sin Verte
Sentir
Si Te Vas
Amandolo
Es Por Ti
If You Go
Just Another Day
Do You Believe In Us
Si No Fuera Por Ti
I'm Free
La Magia de Tu Amor
Window To My Heart
Si No Te Conociera (Fi I Never Knew You)
Por Amor
Sólo Tu Imagen
Tiempo Al Tiempo
Mental Picture
Stop
Jon Secada may be available for your next special event.
For booking information, click HERE!
---
To book Jon Secada for your special event,
contact Richard De La Font Agency, Inc.
For faster service, do this first - click on this link: https://www.delafont.com/contactselect.htm