PRINTER FRIENDLY PAGE. To view this group's HOME page, click or visit: https://www.delafont.com/music_acts/kansas.htm **

Booking Kansas the band - book Rock Music Artists - Album Rock, Arena Rock - © Richard De La Font Agency, Inc. - For serious booking requests only, click here: For More Information

From the beginning, Kansas achieved success by playing only their original music. This "garage band" from Topeka was discovered by Wally Gold, who worked for Don Kirshner and released their first album in 1974.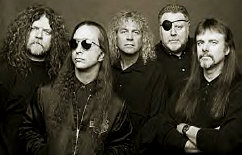 The band has produced eight gold albums, three sextuple-Platinum albums ("Leftoverture," "Point of Know Return," "Best of Kansas"), one platinum live album ("Two for the Show") and a million-selling gold single, ""Dust in the Wind."" Kansas appeared on the Billboard charts for more than 200 weeks throughout the 70's and 80's and played to sold-out arenas and stadiums throughout North America, Europe and Japan. In fact, "Carry On Wayward Son" was the #2 most Played Track on classic rock radio in 1995 and went to #1 in 1997. In 1998, Kansas released an orchestral CD, "Always Never the Same," recorded with the London Symphony Orchestra at Abbey Road Studios in London. They followed with an orchestral tour accompanied by top-caliber symphony orchestras.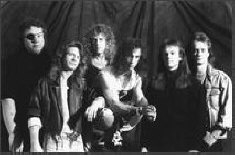 In 2000, Kansas went back into the studio with original band member and songwriter Kerry Livgren to produce "Somewhere to Elsewhere," the first CD featuring all 6 of the original players in 20 years! The ten new songs were written by Kerry Livgren and recorded in his studio in Topeka, Kansas. Players included Phil Ehart, Billy Greer, Dave Hope, Kerry Livgren, Robby Steinhardt, Steve Walsh and Richard Williams.
2001 brought the much anticipated, digitally re-mastered release of "Masque" and "Leftoverture," including never-released demos and live cuts. The digital re-master of "Point of Know Return" was released in February 2002. It also includes two new live cuts.
Original member and drumming master, Phil Ehart said, "We always have our eyes on the horizon. We are always looking for new ways to capture the essence of our music and of our performance."
Hit songs include --
Fight Fire With Fire
Play The Game Tonight
Dust In The Wind
All I Wanted
Carry On Wayward Son
Stand Beside Me
People of The South Wind
Point of Know Return
Right Away
Everybody's My Friend
Power
Hold On
Reason To Be
Chasing Shadows
Lonely Wind
Portrait (He Knew)
Got To Rock On
Kansas may be available for your next special event.
For booking information, click HERE!
---
To book Kansas for your special event,
contact Richard De La Font Agency, Inc.
For faster service, this is required - click on this link: https://www.delafont.com/contactselect.htm