PRINTER FRIENDLY PAGE. To view this artist's HOME page, click or visit: https://www.delafont.com/music_acts/karen-clark-sheard.htm **

Booking Karen Clark-Sheard, Karen Clark Sheard - Gospel Music Artists - Black Gospel, Contemporary Gospel, CCM - © Richard De La Font Agency, Inc. - For serious booking requests only, click here: For More Information

Karen Clark-Sheard is one of the premiere vocalists of our time. As a member of the legendary Clark Sisters and daughter of gospel pioneer Dr. Mattie Moss-Clark, she has carved her niche in the gospel music industry as an untouchable songstress.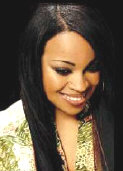 Karen's powerful, anointed soprano - complete with those singularly stylized multi-textured runs, has often been imitated, but never duplicated. She has provided lead vocals on such classics as "Hallelujah," "Endow Me," "Take Me Higher," and "Praying Spirit." Her musical ministry has given inspiration to legions of followers, including recording artists Kenny Lattimore, Faith Evans, Mariah Carey, Nancey Jackson, Kelly Price and Kim Burrell.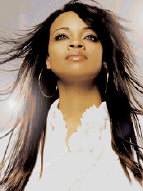 In addition to her musical career, Karen Clark-Sheard has established a more important ministry as a traveling evangelist, going across the world to deliver the word of God. While at home in Detroit, she is the first lady of Greater Emmanuel Institutional Church of God In Christ, where her husband, Superintendent J. Drew Sheard, presides as pastor. She heads the Annual Women's Conference and is the CEO/founder of KCS Ministries. She is also the mother of two musically talented children, Kierra, whom we met singing with her mother on "The Will of God," from Karen's solo debut "Finally, Karen," and John Jr.
"Finally Karen," presented her musical maturation and her ability to stand alone. Although she included R&B flavored songs, hip-hop and smooth ballads, in both contemporary and traditional settings, she never altered her messages about God. The project, which has sold more than 300,000 units, was nominated for a Grammy Award and 9 Stellar Awards. She won 4 Stellars, plus the prestigious Lady of Soul Award at the annual Soul Train Awards Ceremony.
Hit songs include --
Other notable songs include --
Balm in Gilead
Grass Withereth
God's Favor
Just for Me
Act Like You Know
Be Sure
I've Been Changed
Brand New Day
Fo' Sho'
So Good
Karen Clark-Sheard may be available for your next special event.
For booking information, click HERE!

---
To book Karen Clark-Sheard for your special event,
contact Richard De La Font Agency, Inc.
For faster service, do this first - click on this link: https://www.delafont.com/contactselect.htm