PRINTER FRIENDLY PAGE. To view this artist's HOME page, click or visit: https://www.delafont.com/music_acts/lucinda-williams.htm **
Booking Lucinda Williams - Rock Music Artists - Americana, Rock, Alternative Folk, Heartland Rock, Contemporary Folk, Alt-Country-Rock, Singer/Songwriter - © Richard De La Font Agency, Inc. - For serious booking requests only, click here: For More Information
It is no wonder that Lucinda Williams writes the songs of experience. Her voice can capture joy and misery with the same intensity. She has completely lived in her lifetime.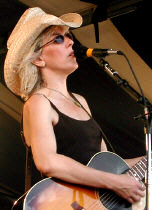 Born in Lake Charles, Louisiana, to renowned poet Miller Williams and a talented pianist mother, Lucinda had a ferocious love for music and words at an early age.
Her childhood travels took her from Fayetteville, Arkansas, to Santiago, Chile, and everywhere in between. Her itinerant nature can be found in her music, as well, since she draws from a diverse array of artists who influenced her.
"I loved Loretta Lynn and Hank Williams, but also Bob Dylan and the Doors and Jimi Hendrix," she says. "I don't see anything wrong with loving all kinds of music."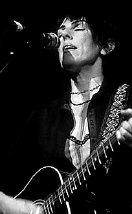 The history of Lucinda's career is fast becoming the stuff of music legend, but a brief primer is in order: after two early albums, "Ramblin'" (1979) and "Happy Woman Blues" (1980), Lucinda's self titled release from Rough Trade is considered her breakthrough. "Lucinda Williams" (1988) included some of her best-known classics, including "Passionate Kisses," which won her a songwriting Grammy in 1994. "Sweet Old World" was released in 1992 to continued applause and six years later came "Car Wheels On A Gravel Road," widely considered as one of the most influential records of the last half-century and hailed as "the Blonde on Blonde of the 1990's" by legendary producer Joe Boyd. "Essence" follows in her tradition of greatness, while offering something new to the listening masses.
"I'm proud of this record," Lucinda says. "I'm proud of these lyrics and this music. It's a bit of a departure for me, and it's a very mature sound."
On "Essence," Lucinda Williams proves that she's built to last. Her confidence is evident in every line. Her trademark voice is in top form here - eclectic as Lucinda herself, her singing can capture everything from stark betrayal to unadulterated joy. Therein lies the secret to Lucinda's genius - she writes and sings about real life: the pain, pleasure, and everything in between.
Notable songs include -- .
Righteously
Sweet Old World
Right in Time
One Night Stand
Passionate Kisses
Little Angel, Little Brother
Lafayette
Concrete and Barbed Wire
Car Wheels on a Gravel Road
Can't Let Go
Little Darlin' Pal of Mine
Lucinda Williams may be available for your next special event.
For booking information, click HERE!
---
To book Lucinda Williams for your special event,
contact Richard De La Font Agency, Inc.
For faster service, do this first - click on this link: https://www.delafont.com/contactselect.htm
For serious booking requests only.
Thank you for this consideration.