PRINTER FRIENDLY PAGE. To view this artist's HOME page, click or visit: https://www.delafont.com/music_acts/mark-wills.htm
**
Booking Mark Wills, country music artist - book Country Music Artists - Contemporary Country - © Richard De La Font Agency, Inc. - For serious booking requests only, click here: For More Information
Mark Wills began performing as a country artist in the early '90s at the Buckboard Country Music Showcase in Marietta, Georgia. His 1996 debut for Mercury Records, "Mark Wills," which included the Top 5 country singles "Jacob's Ladder" and "Places I've Never Been," sold well and indicated a potential star. The album also included a country version of The Who's "Squeeze Box."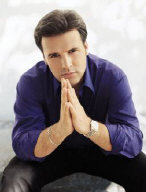 "Wish You Were Here" confirmed his potential and broke Mark Wills into the country mainstream on the back of the chart-topping singles "I Do (Cherish You)," "Don't Laugh At Me," written by Allen Shamblin and Steve Seskin, and the title track. The album broke into the Billboard Top 100 and achieved platinum sales. His third album, "Permanently," was premiered by a cover version of Brian McKnight's "Back at One."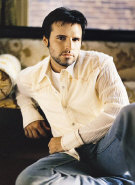 Mark Wills has taken his vocal talents to a new level of maturity and creative solidity. The Academy of Country Music's "Top New Male Vocalist" of 1998 (known for his genre-bending diversity with his interpretations of such R&B songs as "Back at One" and "Almost Doesn't Count") demonstrates with insight, ease and finesse that he is just getting started.
Despite the twinkle in his eye and his sunny nature, Mark Wills has always guided his career with wisdom and care. After winning local talent contests, at age 17 Mark announced to his parents that he was moving to the big city of Atlanta to follow his dream.

"Imagine that you've got a 17-year-old kid who's starting to make his own decisions and one of the first is that he's going to start singing in a bar," commented Wills. "My dad wasn't real happy about it. But I wasn't worried. I've never been a drinker. I'm not a weak person; I don't fall under people's peer pressure. And at the same time, I'm headstrong enough to say, 'I see my chance, here, and I'm taking it.'"
Mark Wills found both personal and professional success in Georgia's capital city. He met his wife Kelly there. They married in 1996, the same year that "Jacob's Ladder" jump-started his country career on Mercury Records. That single was followed by a string of top-10 smashes: "Places I've Never Been" (1997), "I Do (Cherish You)" (1998), "Don't Laugh at Me" (1998), "Wish You Were Here" (1999), "She's in Love" (1999) and "Back at One" (2000).
Awards include --
Academy of Country Music - Top New Male Vocalist 1998
Hit songs include --
19 Somethin'
Wish You Were Here
Back at One
Don't Laugh at Me
I Do (Cherish You)
Places I've Never Been
Jacob's Ladder
She's in Love
Loving Every Minute
Almost Doesn't Count
When You Think of Me
And the Crowd Goes Wild
I'm Not Gonna Do Anything Without You
Everything There Is to Know About You
High Low and in Between
Mark Wills may be available for your next special event.
For booking information, click HERE!
---
To book Mark Wills for your special event,
contact Richard De La Font Agency, Inc.
For faster service, this is required - click on this link: https://www.delafont.com/contactselect.htm