PRINTER FRIENDLY PAGE. To view this artist's HOME page, click or visit: https://www.delafont.com/music_acts/michael-mcdonald.htm **

Booking Michael McDonald - Rock Music Artists - Blue-Eyed Soul, Pop/Rock, Soft Rock, Adult Contemporary - © Richard De La Font Agency, Inc. - For serious booking requests only, click here: For More Information

The husky, soulful baritone voice of Michael McDonald is one of the most effortless and powerful voices in modern soul/rock.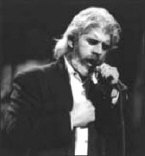 McDonald has always exhibited an uncanny knack for creating and performing on some of the most influential records of our time.
His hit-making days include the Doobie Brothers ("What a Fool Believes," "Minute by Minute," "Takin' It to the Streets"), his acclaimed solo recordings ("On My Own," "Sweet Freedom," "I Keep Forgetting") and his guest performances on recordings with Quincy Jones (USA for Africa), Steely Dan, Patti LaBelle, Kenny Loggins, Ambrosia, James Ingram, Christopher Cross, and countless others.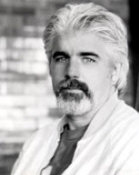 For a period in the '80s Michael McDonald became a major, although not always completely consistent, hit songwriter. He recorded an abortive solo session for Bell Records in the early '70s, but found greater fame as a guest vocalist with Steely Dan and as a member of the Doobie Brothers. McDonald was instrumental in steering the latter's sound towards highly commercial soul-based rock.
Following his departure from the Doobie Brothers in 1982, Michael McDonald embarked on a popular solo career. He had already won a Grammy for the Doobie Brothers hit, co-written with Kenny Loggins, "What A Fool Believes," but during the '80s he had his compositions recorded by numerous artists, including Aretha Franklin, Millie Jackson and Carly Simon. He almost made the top of the US charts in 1982 with the soulful "I Keep Forgettin' (Every Time You're Near)." His "Yah Mo B There," recorded with James Ingram in 1984, is a modern soul classic – it is not often that a white singer is able to write and sing in a predominantly black music genre with such conviction and integrity.

The 1985 album "No Lookin' Back" was a dance favorite, and was followed the next year by his epic US number 1 duet with Patti LaBelle, "On My Own." During that year, he enjoyed an international hit with the graceful "Sweet Freedom," the theme from the movie "Running Scared." In the 90s he joined the re-formed Doobie Brothers.
His is the smooth voice that is equally at home singing righteous Rhythm and Blues, Memphis-style soul, traditional gospel or soul-searching ballads. You're sure to be inspired.
Hit songs include --
I Keep Forgettin' (Every Time You're Near)
No Lookin' Back
Sweet Freedom
Take It To Heart
Ain't No Mountain High Enough
(Your Love Keeps Lifting Me) Higher And Higher
All We Got
Reach Out, I'll Be There
I Heard It Through the Grapevine
I Stand For You
Tear It Up
I Gotta Try
Bad Times
Love T.K.O.
Michael McDonald may be available for your next special event.
For booking information, click HERE!
---
To book Michael McDonald for your special event,
contact Richard De La Font Agency, Inc.
For faster service, this is required first - click on this link: https://www.delafont.com/contactselect.htm