PRINTER FRIENDLY PAGE. To view this artist's HOME page, click or visit: https://www.delafont.com/music_acts/michael-w-smith.htm **
Booking Michael W. Smith - Christian Music Artists - CCM, Adult Contemporary, Inspirational, Christian Rock - © Richard De La Font Agency, Inc. - For serious booking requests only, click here: For More Information
Michael W. Smith keeps it alive not only making it on the Christian charts, but also on the adult contemporary charts as well.
When Michael W. Smith drove his parents' car to Nashville in 1978, he arrived with the high hopes of being able to publish his own music. Never in his wildest dreams did he expect to make any of his own records, let alone sell more than six million of them. Through his first decade as an artist, Michael W. Smith went from being a "wanna-be" songwriter to becoming a bonafide international pop star, and was named one of the world's "50 Most Beautiful People" by People magazine.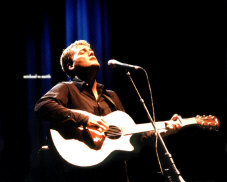 As the best-selling male artist in Christian music, Michael W. Smith has had a string of hits, including "Place In This World," "I Will Be Here For You," and "Somebody Love Me," that have topped both the Christian and pop radio charts.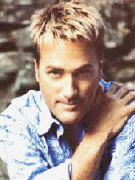 Even with the challenges that come from this significant mainstream success, "Smitty," as he is affectionately referred to by his friends and family, has never forgotten his Kenova, West Virginia roots, nor the importance of family and faith values that continue to be the cornerstone of his life.
"I went to Littleton to sing 'Friends' at the Columbine Memorial Service and it was a day that impacted me greatly.
It was so over-whelming emotionally, that I just had to find a way to cope with it and to digest it all, so I found myself at the keyboard writing music.
"'This Is Your Time' is an important record to me personally," said Smith. "I wrote the title cut after participating in the memorial service for Columbine High School students in Littleton, Colorado. The song was inspired by Cassie Bernall, the student who said she believed in God and lost her life for it. It was her time, and now I believe it's our time to pick up the torch and live our faith boldly."
Michael W. Smith has garnered 22 Dove Awards, two Grammy Awards, an American Music Award, and 23 #1 Christian radio singles. He received six Dove Awards, including Artist of the Year and Producer of the Year, as well as being presented ASCAP's Golden Note Award for lifetime achievement. He has one platinum and six gold albums to his credit. We are sure there are more awards to come.
Hit songs include --
I Will Be Here For You
Place In This World
Somebody Love Me
Christmas Day
This Is Your Time
Bridge Over Troubled Water
For You
Love Me Good
Other notable songs include --
Offering
Great Is the Lord
Friends
I'll Lead You Home
I Will Be Your Friend
Hibernia
Be Strong and Courageous
Go West Young Man
Michael W. Smith may be available for your next special event.
For booking information, click HERE!
---
To book Michael W. Smith for your special event,
contact Richard De La Font Agency, Inc.
For faster service, this is required - click on this link: https://www.delafont.com/contactselect.htm
For serious booking requests only.
Thank you for this consideration.