PRINTER FRIENDLY PAGE. To view this artist's HOME page, click or visit: https://www.delafont.com/music_acts/moe-bandy.htm **
Booking Moe Bandy - Country Music Artists - Traditional Country, Contemporary Country, Honky Tonk - © Richard De La Font Agency, Inc. - For serious booking requests only, click here: For More Information
Star of Stage, Screen, Radio and Rodeo! Relive time and again Moe Bandy's incredible performance on stage. The whole family will enjoy watching this world-famous Branson entertainer performing his top ten hits including favorites such as "Americana," "Where's the Dress" and "Till I'm Too Old to Die Young."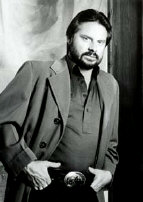 Moe has recorded Ten # 1 hits, 45 of his records went Top Ten and his album "Good Ol' Boys" with Joe Stampley went Gold. You can find him most of the year performing his show on stage in Branson, Missouri as well as performing selected tour dates. His vocal style over the years has mellowed, enriching his contribution to country music.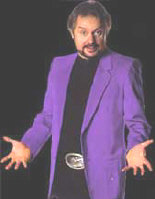 Closely associated with the sport of Rodeo, Moe's first entertainment success came as a competition bare back bronco and bull rider. Then after he became a successful country music singer, he played the Rodeo circuit receiving PRCA's award for Entertainer of the Year. Moe continues to record, recently completing a new country project in Nashville.
This is his full Branson show. The show features
Classic Cowboy Music, Variety & Comedy.
Awards include --
Academy of Country Music Top Vocal Duet 1980
CMA Vocal Duo of the Year 1980
Academy of Country Music Song of the Year 1979
Academy of Country Music Top Vocal Duet 1979
Academy of Country Music Top New Male Vocalist 1976
Hit songs include --
I Cheated Me Right Out Of You
Just Good Ol' Boys
Hank Williams, You Wrote My Life
It's A Cheating Situation
She's Not Really Cheatin' (She's Just Gettin' Even)
Till I'm Too Old to Die Young
Bandy The Rodeo Clown
Holding The Bag
It Was Always So Easy (To Find An Unhappy Woman)
Two Lonely People
Americana
Where's the dress
Barstool Mountain
I'm Sorry For You, My Friend
Following The Feeling
Moe Bandy may be available for your next special event.
For booking information, click HERE!
---
To book Moe Bandy for your special event,
contact Richard De La Font Agency, Inc.
For faster service, do this first - click on this link: https://www.delafont.com/contactselect.htm