PRINTER FRIENDLY PAGE. To view this artist's HOME page, click or visit: https://www.delafont.com/music_acts/nas.htm **

Booking NAS, Nasir Jones, rap artist - book Rap Music Artists - East Coast Rap, Gangsta Rap - © Richard De La Font Agency, Inc. - For serious booking requests only, click here: For More Information

The son of a touring barbershop quartet member, Charles Jones III was born in Natchez, Mississippi, where he would eventually join the Navy and serve in Africa. Upon his return to America, a newly-discharged and saxophone-equipped Jones decided to perform at Club 521 in Brooklyn where he would meet Fannie Ann Little of Mount Gilliard, NC, and subsequently marry her in 1960. As Jones took on the new name of Olu Dara, he took Fannie to Queensbridge and began a professional jazz career, which would strongly influence his future firstborn child.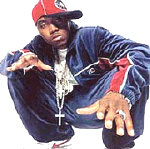 Born on September 14, 1973, Nasir Bin Olu Dara Jones (given by Dara's best friend Rasheed, it is Arabic for "Helper and Protector") was followed by Jabari Jones then finally young Kiane Jones.
Nasir spent the next 18 years of his life on the eight city blocks that spanned from Queensboro Bridge to 41st Side. Watching Godzilla movies and reading Iron Man comic books did nothing but spur his imagination, as his father often brought him to the studio or on tour. During this time, Nasir was listening to his father's Curtis Mayfield records and being introduced to hip-hop by the Allie brothers in his project building.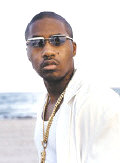 Nasir had plans of becoming a producer/DJ as he hung pin-ups of the Juice Crew, Slick Rick, Rakim, LL Cool J, Salt-N-Pepa, and Sweet Tee on his wall. Unfortunately (or fortunately for the fans he would inspire), he was too poor to afford turntables and a beat machine, so Nas did the next best thing: pick up a pencil and a napkin to write his first rap ("My name is Nasir, the rhyme engineer / and if you want to battle, I will end your career / people perpetrate, I process much power / it's too late to debate, it's MC hour").
Things were not looking good in the Jones' household, however, as Olu Dara's groupie-f**king, powder-snorting lifestyle caused Fannie to divorce him in 1985. The 12-year old Nasir started to fall into the traps of the street as he (renaming himself "Nasty Nas"), Jabari (who became "Jungle"), and the rest of the crew began to hang out in front of bodega named Sandino's.
By the time he was 14, Nasty Nas dropped out of grade 10 and smoked his first spliff. As he recalls, "the first time I ever smoked was with this thugged-out white-boy who wore a big rope chain ...I thought weed was the worst thing in the world, I even hated the smell. But after I smoked that first time, I felt like I couldn't live without it." In the next few years, Nas would be forever haunted by a dramatic event. One day, while chilling in his boy's room, he heard shots fire and ran downstairs and saw his best friend Ill Will dead on the pavement and Jungle bleeding.

Through a chance encounter, Nas hooked up with and rapped for an impressed Large Professor (despite popular belief that MC Serch was the first one to meet Nas). His advanced flow and unheard-of-rhyme-schemes compelled LP to give this young QB native a chance. Nas did not disappoint, as he exploded onto the rap scene in 1991 on Main Source's "Live At The BBQ" posse cut.
Threatening to "kidnap the President's wife without a plan," Nas let the hip-hop world know that he "went to hell for snuffing Jesus." Afterwards, after blessing the Zebrahead soundtrack with "Halftime," Nas met MC Serch through Large Professor and was given the opportunity to work on a "Live At The BBQ" sequel, "Back To The Grill Again." Although his verse was short, Nas shined the most brightly, alongside veterans such as Chubb Rock and managed to keep his name alive in the industry. Finally, MC Serch brought Nas to Faith Newman, Director of A&R at Columbia Records, and broke a deal for Nasty Nas.

April 19, 1994, was a landmark in hip-hop history as Nas' debut album was released. It was the magical combination of producers like DJ Premier, Large Professor, Pete Rock, L.E.S, and Q-Tip, combined with the effortless heartfelt poetics of Nasty Nas that created "Illmatic," which received an unexpected, yet well-deserved 5 mics from the then-credible rap Bible, "The Source."
In addition, Nas was hailed as the second coming to Rakim (the trendsetter and god MC of the golden '80s age of hip-hop), someone who would bring back lyricism in a g-funkdafied era of booty bitches. Although it succeeded in bringing back focus to the East, "Illmatic" did not fare well financially. Even the four videos (Halftime, It Ain't Hard To Tell, The World Is Yours, One Love) could not garnish Nas with a gold plaque.

From appearing on the "Street Fighter" soundtrack to rapping with Kool G Rap, Nas spent the remainder of 1994 and all of 1995 confirming the high expectations that had been thrust upon him with the release of "Illmatic." One notable achievement was his prolific verse on "Verbal Intercourse" on Raekwon's "Only Built 4 Cuban Linx" album.
Apparently possessed, Nas received a Source Quotable as he had the distinction of being the only non-Wu-member to be allowed on a Wu-Tang album (until Ras Kass appeared on "Bobby Digital") when the Clan was undeniably the greatest group at the time and were strictly keeping guest appearances inside the fam. Listed as Nas Escobar, he attacked the prison system ("It's like a cycle: niggaz come home, some'll go in") and dropped urban philosophy ("From the womb to the tomb, presume the unpredictable").
Regardless, his biggest and proudest accomplishment in life came after in the birth of his only daughter Destiny Jones (remember The World Is Yours? "think of a word best describing my life to name my daughter") with his girlfriend Carmen. Perhaps these two extra mouths to feed initiated his decision to approach the next album with a more accessible direction.

With anticipation building and patience wearing thin, the release of "It Was Written" on July 2, 1996, was heavily scrutinized by the discerning public. Under new management, Nas fell victim to the sophomore jinx, not because the quality of the tracks were less than his debut, but because of various circumstances. Instead of the angst-filled Nasty Nas, the soft-spoken, obviously blunted, nonchalant Nas Escobar followed trends instead of setting them with his mafioso bravado. In addition, gone were the project funk-induced beats of the "Illmatic" producers, replaced with the glossy soundscapes of The Trackmasters; only DJ Premier remained (L.E.S joined The Trackmasters), but for one song. What was also surprising was that Dr. Dre produced and appeared on one track; it was unheard of for a high profile Cali artist to work with a New York artist of Nas' caliber during the turbulent time of a media-fabricated East/West beef. These aforementioned factors caused Nas to be unfairly criticized by reviewers who would not recognize the album's brilliance until years later.

Regardless of public opinion, "It Was Written" was a milestone in Nas' career. His life was turned upside-down as hatred came from all directions. One blazing gun was Tupac Shakur, who felt that Nas was biting his thug style and indirectly dissing him on "The Message." With rumors abound that 2pac had retaliated on his upcoming Makaveli album, Nas and his crew bumped heads with 2pac and his boys at the MTV Awards. After Suge Knight calmed everyone down, he allowed Nas and 2pac to discuss the removal of the "Against All Odds" diss. As Nas recalls, "So we talked and it was a beautiful thing. He said, 'If me and you are on cool terms, I won't have to come at you on Makaveli. I'll take the dis off my record and we need to build. We can set up a meeting where we sit down and make this shit real.'" Two days later, 2pac was brutally gunned-down in Las Vegas and the Nas dis remained intact.

Another beef that stemmed from "It Was Written" was between Nas and his boy Cormega (he had even shouted him out on Illmatic's "One Love"). Nas' plan was to create a supergroup called The Firm, which consisted of himself, Foxy Brown, Cormega, and AZ with Dr. Dre & The Trackmasters on production. They had made their official debut on "Affirmative Action," dropped a few mixtape freestyles, shout each other out on their respective albums, and collaborated for the occasional b-sides. Yet, when they appeared in The Source and RapCity, gone was Cormega, replaced by unknown newcomer Nature. There are many sides to the story, but this is the most popular one: apparently, Nas' manager wanted Cormega to sign an exclusive deal with Trackmasters, but when Cormega refused, he was out and Nature was in. Cormega was also vexed that Nas didn't stand up for him and thus, the fiery white label "F**k Nas & Nature" emerged on the underground scene.

The show must go on, however, and on October 21, 1997, The Firm's "The Album" was released. Mixed feelings arrived as the Dr. Dre banger "Phone Tap" appeared with the shiny "Firm Biz" and it seemed that Nas was definitely not the second coming of Rakim. The album suffered from inconsistency, too many guest appearances, etc... it basically was a flop while Nas became less focused on the music and decided to expand his entertainment career. From appearing in "In Too Deep" to endorsing Esco clothing, Nas also got his own label imprint and co-write/starred in "Belly" with DMX. One riveting scene was near the end when Nas reenacted the infamous "One Love" park bench convo with a little foul-mouthed shorty.

It was 1998 and Nas had been limiting himself to guest-appearances when the public caught wind of the news: after a three-year hiatus, the gold child would release "I Am . . . The Autobiography," a double-disc LP for 1999. The timing was wrong, however, as bootlegging had began to get rampant on the Internet and the streets; to Nas' dismay, a handful of tracks for "I Am..." were leaked months before the album was intended to be released. Thus, Nas was forced to return to the studio and record new tracks.
The world thereafter became hungry when "Nas Is Like" was released on vinyl – DJ Premier and Nas together again. Heads expected much more than Nas would be capable of providing. April 6, 1999, came and the public was disappointed by an above-average (but not on Nas' standards) release that was full of potential, but failed. Soon, after filming the video for "Hate Me Now," Steve Stoute would catch a beatdown by Puff Daddy and his henchmen, who were not exactly happy about Puffy being depicted in a Christ-like manner. All of this publicity further fueled "I Am..." financially, but where was the prophet we used to believe in?

News immediately followed that Nas would return to the studio and release another album in the same year. "Nastradamus," his fourth studio album, was released on November 23, 1999 and proved to be his worst album ever. Even The Source, the publication that never gave Nas anything less than a 4, brandished him with a 3.5 mic rating and buried the review in the back pages of Record Report. His street credentials were finally taken away after two singles, "You Owe Me" and "Nastradamus," received heavy rotation on the airwaves.

Just when hope had faltered and the once messiah-regarded lyricist was cast aside as just another MC, Nas appeared on CNN's "B EZ" with the same hunger he had on "Live At The BBQ." What followed was outstanding guest-appearance after guest-appearance for the next few months and the "QB Finest" project, which reunited Cormega and Nas on Da Bridge 2001. The streets were starving and some wondered if Nas was truly back. In addition, unreleased songs from a b-sides/remixes/unreleased filled album called "D.O.E." would appear on mixtapes as DJs screamed out "DEATH OF ESCOBAR! COMING SOON" and the people were reminded once again of what Nas was capable of, although it never came out.

It was now the middle of 2001 and the stakes were raised at the Hot 97 Summerjam when Brooklyn MC Jay-Z called out Nas onstage with the line, "Ask Nas, he don't want it with Hov!" For years, competition had been brewing between the two since B.I.G. was fatally shot and the throne for king of New York had been up for grabs. Nas quickly retaliated on "Stillmatic" (aka H-to-the-Izzo, M-to-the-Izzo) and called out the whole Roc-A-Fella camp. Jay-Z proceeded to release his album "The Blueprint," which received 5 mics in The Source and contained a long-ass verse directed at Nas on the track "The Takeover."
The pressure was on for Nas to deliver, as he had been working on his fifth studio album, "Stillmatic," for the past year. The first single, "Got Yourself a…", finally premiered and featured Nas reenacting the murders of 2pac and The Notorious B.I.G.
December 18, 2001 finally arrived and "Stillmatic" at the least returned Nas to his exalted position. Receiving 5 mics in The Source, "Stillmatic "showcased a focused, mature artist, who many will agree with this, destroyed Jay-Z on "Ether." The confused Nasty Nas Escobar was apparently destroyed and what remained was Nas.
Jay-Z wasn't having it, however, as he released two direct retaliations to "Ether" in the same week that revealed Nas' ex-girl and Destiny's mother Carmen had been unfaithful. At the time of this writing, the issue has not been resolved yet and Nas has only had this to say of his future: three more albums are left then he is going to focus on writing screenplays.
Hit songs include --
Street Dreams
Got Ur Self A...
It Ain't Hard To Tell
NAS Is Like
NAStradamus
If I Ruled The World (Imagine That)
I Can
One Love
The World Is Yours
One Mic
Hate Me Now
Made You Look
You Owe Me
Just A Moment
Hip Hop Is Dead
In Too Deep
Oochie Wally
You Won't See Me Tonight
Can't Forget About You
Bridging The Gap
NAS may be available for your next special event.
For booking information, click HERE!
---
To book NAS for your special event,
contact Richard De La Font Agency, Inc.
For faster service, do this first - click on this link: https://www.delafont.com/contactselect.htm