PRINTER FRIENDLY PAGE. To view this artist's HOME page, click or visit: https://www.delafont.com/music_acts/neville-staple.htm **
Booking Neville Staple of The Specials - Ska Music Artists - Roots Reggae, Ska - © Richard De La Font Agency, Inc. - For serious booking requests only, click here: For more information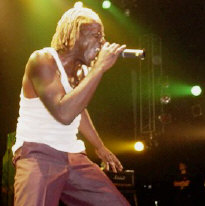 The Specials'
Neville Staple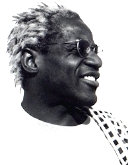 From Rancid to No Doubt the current wave of ska-based bands all credit The Specials as an inspiration and a guiding force. As a founding member of a band that has changed the face of pop music not only once, but twice, Neville Staple has every right to sit back and relax.
Neville also had international success as part of the Fun Boy Three in the early 1980's, a band formed with former Specials bandmates Terry Hall and Lynval Golding.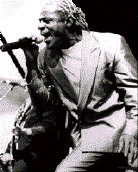 While The Specials were taking a break from the grueling world of touring, Neville Staple found himself bored and restless. While the rest of The Specials made the world wait, Neville Staple assembled an ensemble of talented young California musicians to accompany him on his mission to entertain, enliven and delight. This project of Neville Staple treats audiences to Neville's enchanting voice and unrestrained stage antics.
Aiding and abetting are:
Adam Theis, wild man of the trombone from both Cannonball and Savoy Swingers. He is taking a break from his usual duties to put the brass in the backup.


Lincoln Barr was formerly with the very popular Let's Go Bowling and The Conspiracy. Currently he's playing for Jenny's Boyfriend, but for these very special shows, he'll keep the rock 'n roll licks in the ska mix.

Achilles Poloynis, one time Blindspot bone man, now stands solid on the bass. He'll keep the rest of the madmen rooted to the room, so that the audience can dance.

Steve Choi of Chinkees fame will let his fingers hop, prance and bobble across the keys into the sounds both familiar and new. Chuck Phelps has skipped out of Skankin' Pickle and right into the driving drum slot of this show-stopping project.

Neville's own lovely daughter, Sheena Staple will round out the vocals and beautify the stage.
This energetic and exciting combination of talent perform Specials favorites, as well as a few surprises. Everyone who missed Neville Staple with The Specials will have an extra chance to see or hear him, either on disc, or better yet, at a concert venue.
Notable songs include -- .
Gangsters
Ghost Town
Too Much Too Young
Monkey Man
It's You
Nite Klub
Enjoy Yourself
Why
Too Hot
Leave It Out
Neville Staple may be available for your next special event.
For booking information, click HERE!
---
To book Neville Staple for your special event,
contact Richard De La Font Agency, Inc.
For faster service, do this first - click on this link: https://www.delafont.com/contactselect.htm