PRINTER FRIENDLY PAGE. To view this artist's HOME page, click or visit: https://www.delafont.com/music_acts/Patti-Austin.htm **

Booking Patti Austin - Vocalists - Urban - © Richard De La Font Agency, Inc. - For serious booking requests only, click here: For More Information

Patti Austin has consistently delivered class music since the popular singer was just a kid. But she has grown from being a '50's child star into a '90's multi-media female. Now she's taking charge and in control. Not only is she singing, this woman is also out there designing clothes, acting and producing.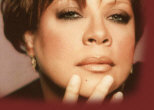 Patti is deeply beloved as a singer of solid sterling success. Her career's high notes include the evergreen duets with James Ingram, such as their number one record. "Baby Come To Me," the big R&B hit, "The Heat of Heat" that she cut with Jam and Lewis at the controls, and her two decades of collaboration with Quincy Jones on works including "Juke Joint" and "The Dude." These and other musical triumphs contribute to the massive respect she enjoys both within the entertainment industry and among her loyal global fan base which extends across Europe, America and the Far East, where she's a major star.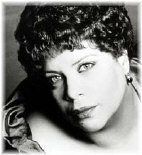 It is a time of accomplishment for an artist whose ability has kept her in the limelight since childhood. Coming from a home filled with music (her father was a jazz trombonist), it seemed like she was born jamming. Before she was ten years old, Patti was out there performing with greats like Sammy Davis Jr., her godfather Quincy Jones and her godmother Dinah Washington. As a teen she was already appearing on shows and after graduation Patti began playing across the country. She started right at the top with a tour with Harry Belafonte when she was 17.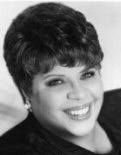 Patti Austin's instant success consolidated into a varied career, including a legendary run as a session singer. Again, Patti started at the top as she sang on sessions for James Brown himself on the classic cut "It's A Man's World." Rapidly, Patti became the session queen, gracing artists like Cat Stevens and Paul Simon with her rich, generous voice. The quality of Patti's skills earned her an enviable reputation, and Harry Belafonte's former musical director, Bill Eaton, helped re-launch her career as a solo artist in 1976.
Since then her albums have included: "End of A Rainbow," "Havana Candy," "Live at the Bottom Line" (CTI), "Every Home Should Have One," "Patti Austin," "Gettin' Away With Murder," "The Real Me" (Qwest). Her performance of "The Girl Who Used To Be Me," the title track of the hit film "Shirley Valentine," won Patti nominations for a Golden Globe, a Grammy and an Academy Award. She also appeared on "Love Is Gonna Getcha," her debut album for GRP. On her subsequent GRP release, "Carry On," Patti displayed her charisma with a broad range of music to embrace her international family of fans, in 1991.
Popularity has kept Patti Austin constantly on the road. She is a regular in Japan and the Philippines, where she enjoys an enormous and passionate following of devotees.
But most of all, Miss Patti is enjoying this phase of her career, in which she's being appreciated for exploring and expressing the full scope of her personality. And we're enjoying it right along with her.
Hit songs include --
Baby, Come To Me
Do You Love Me
Reach
How Do You Keep The Music Playing
Honey For The Bees
Through The Test of Time
The Heat of Heat
It's Gonna Be Special
Razzamatazz
Every Home Should Have One
Body Language
The Family Tree
Shoot The Moon
Givin' In To Love
Love, I Never Had It So Good
Say You Love Me
Gettin' Away With Murder
It's Gonna Be Special
We're In Love
In My Life
Patti Austin may be available for your next special event.
For booking information, click HERE!
---
To book Patti Austin for your special event,
contact Richard De La Font Agency, Inc.
For faster service, do this first - click on this link: https://www.delafont.com/contactselect.htm