PRINTER FRIENDLY PAGE. To view this artist's HOME page, click or visit: https://www.delafont.com/music_acts/paul-williams.htm **

Booking Paul Williams - Actors, Rock Music Artists - Pop/Rock, Singer/Songwriter, AM Pop, Soft Rock - © Richard De La Font Agency, Inc. - For serious booking requests only, click here: For More Information

Songwriters Hall of Fame
-- inducted 2001

Standing at five feet tall, with blonde hair, a constant, if endearing, smirk on his face, and a sardonic wit, composer, singer and actor Paul Williams has won fame as both an actor and songwriter. He has been lauded and awarded over the years by audiences and his peers alike, not only as one of the most gifted and prolific lyricists and composers, but also as a humanitarian.

As a composer, Williams' achievements are virtually unparalleled, having received nine nominations from the National Academy of Recording Arts and Sciences and six nominations each from the Academy of Motion Picture Arts and Sciences and the Hollywood Foreign Press Association. He has filled his shelf with Grammys, Golden Globes and an Oscar. He has also been recognized by both ASCAP and BMI for the success of his songs.
His album, "Back To Love Again," released by Pioneer Entertainment and distributed by Koch International, gives a hint as to why he has been applauded during his career. The album is highlighted by new versions of such Williams' hits as "I Won't Last a Day Without You," "An Old Fashioned Love Song" and "Rainbow Connection," as well as "You're Gone," which topped the country charts for country stars Diamond Rio. The album, which also contains six future classics from Williams' pen, features guest appearances by Graham Nash, Richard Carpenter, Valerie Carter and Wings' guitarist, Laurence Juber.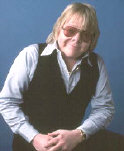 Williams' list of acting credits is almost as long as that of his songs. Among his memorable movies have been "The Muppet Movie," "The Doors," "Battle For The Planet Of The Apes," the cult favorite "Phantom of the Paradise" and his running portrayal of "Little Enos" in the three "Smokey and The Bandit" films. His television acting credits include "Star Trek," "Walker, Texas Ranger", "Picket Fences," "Boston Common," "Babylon 5," "Hart to Hart" and a regular role in the CBS daytime drama, "The Bold and The Beautiful." He is also heard as the voice of the Penguin on the animated "Batman" series.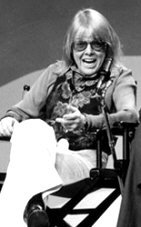 However, it was as a singer/songwriter that Paul Williams first entered the public eye. In addition to previously mentioned hits, such enduring Williams' songs as "We've Only just Begun," "Rainy Days and Mondays," "Let Me Be The One," "You and Me Against The World," Three Dog Night's hit versions of "The Family of Man" and "Out in the Country," and the Oscar winning "Evergreen" are just a handful of his songs that have become part of our musical landscape and have sold hundreds of millions of records worldwide.
As a performer, he has toured extensively, not only in the United States, but also in Europe, Asia and South America.
Songs written by Paul Williams have been recorded by some of the biggest and most diverse names in the music business, including Frank Sinatra, Barbra Streisand, David Bowie, Diana Ross, Elvis Presley, Gladys Knight, John Denver, Ella Fitzgerald, The Carpenters, Luther Vandross, Olivia Newton-John, Kenny Loggins, Sarah Vaughan, Art Garfunkel, Helen Reddy, Johnny Mathis, Judy Collins, Ray Charles, Bing Crosby and Vonda Shepard.
Williams' songs have also found favor with such country music artists as Garth Brooks, Anne Murray, Glen Campbell, Crystal Gayle, Kris Kristofferson, and Neal McCoy. In fact, Nashville has become Williams' "home away from home" and many of Country's newer faces have been recording his material. In 1995, along with Steve Winwood, Justin Hayward of the Moody Blues and Michael McDonald, he was honored at Music City's Tin Pan Alley South Music Festival held in the famed Ryman Auditorium.
In addition to "Evergreen," Paul Williams also received Academy Award Nominations for his music from the films "Cinderella," "Liberty," Brian de Palma's "Phantom of The Paradise," "The Muppet Movie" and "Bugsy Malone," for which Paul wrote the songs and score, and which has gone on to become a successful stage production in the both United States and the United Kingdom.
Among his other film music credits include "Rocky IV," "The Secret of Nimh," "The Muppet Christmas Carol" and "Ishtar," which Paul laughingly talks about as "My hardest job ever…to write the 'good' bad songs required for this movie."
Paul Williams is very active on the speakers circuit across the country. He shares stories from his life and career interspersed with some of the classic songs he has written.
Notable film credits include --
12 Monkeys (1995)
A Million to Juan (1994)
A Star Is Born
Agatha
Airplane II: The Sequel
Babe: Pig in the City (1998)
Battle For the Planet of the Apes
Betsy's Wedding (1990)
Bugsy Malone
Carbon Copy
Chanzeaux
Cinderella Liberty
Crew
Curly Sue (1991)
Dark City (1998)
Demolition Man (1993)
Detroit Rock City (1999)
Everybody Wins (1990)
Felons
Forty-Brick Lost-Bag Blues
Girl
Headless Body in Topless Bar (1996)
Hot Channels
Ishtar (1987)
Larger Than Life (1996)
Lifeguard
Loose Cannons (1990)
Man on the Moon (1999)
Men (1998)
No Escape (1994)
Old Gringo (1989)
One on One
Out of It
Phantom of the Paradise
Poltergeist II: The Other Side (1986)
Rocky IV (1985)

Rosewood (1997)
Shine (1996)
Smokey and the Bandit
Smokey and the Bandit II
Smokey and the Bandit - Part 3
Stone Cold Dead
Sunshine Part II
Terror in the Aisles (1984)
The Adventures of Ford Fairlane (1990)
The Blood of Heroes (1990)
The Castle (1999)
The Chase (1966)
The Cheap Detective
The Chill Factor
The Doors (1991)
The End
The General (1998)
The Limey (1999)
The Loved One
The Loveless
The Muppet Christmas Carol (1992)
The Muppet Movie
The Secret of Nimh
The Sixth Sense (1999)
The Wisdom of Crocodiles (2000)
Thirteen Days (2000)
Thunderbolt And Lightfoot
True
Turning April
Unbreakable (2000)
Watermelon Man
Who's That Girl (1987)
Wide Awake (1998)
Worth Winning (1989)
Zombie High (1987)
Notable songs include -- .
We've Only Just Begun
Someday Man
Old Fashioned Love Song
Mornin' I'll Be Movin' On
Rainy Days and Mondays
Do You Really Have a Heart
To Put Up With You
Evergreen
So Many People
Roan Pony
Paul Williams may be available for your next special event.
For booking information, click HERE!
---
To book Paul Williams for your special event,
contact Richard De La Font Agency, Inc.
For faster service, do this first - click on this link: https://www.delafont.com/contactselect.htm