PRINTER FRIENDLY PAGE. To view this group's HOME page, click or visit:
https://www.delafont.com/music_acts/Robert-Cray.htm
**
Booking Robert Cray Band - Blues Music Artists - Retro-Soul, Contemporary Blues, Blues-Rock, Modern Electric Blues - © Richard De La Font Agency, Inc. - For serious booking requests only, click here: For More Information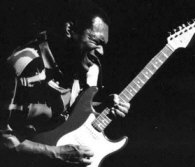 Robert Cray was a driving force in the tremendous revitalization and renewed popularity of the blues in the '80s and, powered with Cray's equal love of soulful R&B, he and his band continue to refashion and fuel the boom that rolls on into the millennium and beyond. With one double platinum album, two gold albums and five Grammy Awards, Cray's sound is a leading light of modern electric blues guitar and soul singing.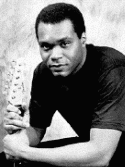 The millennium continues a watershed period for Robert Cray, who in '99 celebrated 25 years as a band leader with more than 90 concerts and two CD releases. While "Take Your Shoes Off" marks a delightful soul-tinged slant to the sound he has developed over his career, the retrospective "Heavy Picks - The Robert Cray Band Collection" recalls the songs that first brought Cray to global popularity.
Robert Cray has 11 Grammy nominations and 5 wins to his credit.
Hit songs include --
Smoking Gun
Don't Be Afraid of the Dark
The Forecast (Calls for Pain)
Acting This Way
Right Next Door (Because of Me)
Guess I Showed Her
Consequences
Just a Loser
The Robert Cray Band may be available for your next special event.
For booking information, click HERE!
---
To book The Robert Cray Band for your special event,
contact Richard De La Font Agency, Inc.
For faster service, this is required first - click on this link: https://www.delafont.com/contactselect.htm