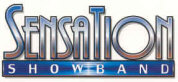 "The Best Dance Music of All Time"
A favorite with Fortune 500 companies and elite private Galas
from Los Angeles to St. Thomas.
(This group is available as a 10 piece or 17 piece configuration.)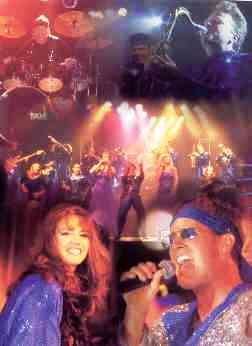 This is for events that require high class style and top-quality talent from the entertainment.
From high-end corporate events to private celebrations, The Sensation Showband has established a reputation for delivering high impact entertainment with an emphasis on interaction, production value and fun. With more than 1000 events experience, their talented and polished team sets the tone for your successful worry-free event. Everyone will appreciate the finesse, the look and the ability to sustain the excitement when it really counts.
A deep repertoire featuring "The Best Dance Music of All Time" along with incredible vocalists and instrumentalists guarantee that each show is a success!
Whether you desire a tasteful ambience through cocktail hour, the amazing show band, or the full-blown dance production, The Sensation Showband will make your event a celebration to remember!
The Sensation Showband delivers a fantastic show creating an enjoyable and memorable experience for all! From private celebrations to large corporate functions, The Sensation Band has the ability to tailor the group for your special needs. From costuming and special music requests to activities and contests, their flexibility and experience levitate many themed events.
Steve Gelhardt - Tropicana Las Vegas
"The CEO and VP's were floored!"


Matt Kunitz, Executive Producer, Fear Factor, NBC
"I truly appreciate your expertise. You brought the party to a fevered pitch! You guys are World Class!"


Rick Schuiteman, Anheuser-Busch
"Over 150 shows for us so far. Doesn't that say it all?"


Nicole Levin - Qualcomm
"You made our 5000 person event feel small and intimate. The connection you create between everyone is pure magic! We'll definitely see you next year."


Chuck Zettle - Lucent Events
"Our president's club meeting in St. Thomas was our very best. Thank You for everything. You are a true Sensation!!"


Cindi Schulz - Pfizer Pharmaceuticals
"You guys love what you do and it shows! We'll see you again next year!"


Cybele Thompson - U.S. Property Fund
"Seven years in a row! Why would we ever hire another group!! You really are the very best!"