PRINTER FRIENDLY PAGE. To view this artist's HOME page, click or visit: https://www.delafont.com/music_acts/sheena-easton.htm **

Booking Sheena Easton - Rock Music Artists - Pop/Rock, Soft Rock, Adult Contemporary - © Richard De La Font Agency, Inc. - For serious booking requests only, click here: For More Information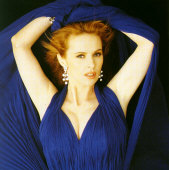 Pop singer Sheena Easton was born Sheena Orr in Scotland in April 1959 and underwent formal vocal training before launching her career in 1979 with EMI Records. Her eponymous 1981 debut album spawned several U.K. Top 10 singles, while in the U.S. "Morning Train" reached No. 1, lifting "Sheena Easton" into the Top 30.
After scoring another hit with the theme to the James Bond movie "For Your Eyes Only," Easton was awarded a Grammy for Best New Artist in 1982, establishing her as one of pop's rising stars.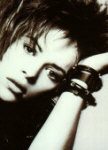 Easton's 1982 follow-up "Madness, Money, and Music" peaked in the Top 100, but Easton returned to the spotlight in 1983 with "We've Got Tonight," a Top 10 duet with Kenny Rogers. In 1984 she broke new ground by recording a Spanish-language album, "Todo Me Recuerda A Ti," a major success in Latin America; despite being of Scottish ancestry, Sheena Easton went on to win a Grammy for "Best Mexican-American Performance." She then returned to the U.S. Top 10 with 1984's "Strut," the first single from her platinum-selling 1985 release "A Private Heaven."
Sheena Easton broke into the R&B charts with a 1985 version of the Prince song "Sugar Walls," which reached No. 3, making her the first recording artist to land a Top 10 single on the Pop, Country, R&B, Adult Contemporary, and Dance charts.
After overcoming label difficulties, she rebounded in 1987 with an appearance on Prince's "U Got The Look," which reached No. 2 in the U.S. Her 1989 MCA debut "The Lover In Me" spawned the No. 2 dance single "101" (another Prince cover) and the No. 1 R&B hit "The Lover In Me." After scoring another Top 20 hit with the title track from 1991's "What Comes Naturally," Sheena Easton took some time off to appear in a Broadway revival of "Man of La Mancha," returning in 1993 with "No Strings," a shift away from her previous style.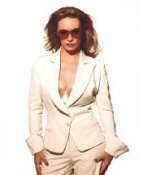 1995's "My Cherie," was followed by another break during which Easton did voice acting for "All Dogs Go To Heaven 2" and appeared as Rizzo in a version of "Grease!."
Hit songs include --
Morning Train (Nine to Five)
Sugar Walls
We've Got Tonight
The Lover in Me
101
Almost Over You
For Your Eyes Only
Strut
You Could Have Been With Me
Telefone (Long Distance Love Affair)
What Comes Naturally
When He Shines
Modern Girl
I Wouldn't Beg For Water
Do It For Love
Jimmy Mack
So Far So Good
Days Like This
Swear
Machinery
Sheena Easton may be available for your next special event.
For booking information, click HERE!
---
To book Sheena Easton for your special event,
contact Richard De La Font Agency, Inc.
For faster service, this is required - click on this link: https://www.delafont.com/contactselect.htm