PRINTER FRIENDLY PAGE. To view this group's HOME page, click or visit: https://www.delafont.com/music_acts/Silk.htm **

Booking Silk - R&B Artists - Dance-Pop, Urban, Club/Dance, Contemporary R&B - © Richard De La Font Agency, Inc. - For serious booking requests only, click here: For More Information

Comprising Gary 'Big G' Glenn, Gary 'Little G' Jenkins, Jonathan Rasboro, Jimmy Gates Jr. and Timothy Cameron, Silk formed in Atlanta, Georgia, USA, in the early 90s and have excited Urban Contemporary audiences, particularly women, with their engaging harmonies and aggressively suggestive material.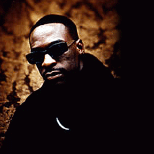 Their 1992 debut album, "Lose Control," was a smooth collection of contemporary soul songs produced by Keith Sweat; it quickly rose to number 1 on the Billboard Top R&B albums chart and sold nearly two million copies. It featured three US R&B Top 10 hits, including 'Freak Me', which stayed at number 1 on the chart for eight weeks in 1993.
Sweat had discovered the group and signed them to his own Keia label. However, with a view to extending their career beyond the confines of sexually suggestive material, such as 'Freak Me,' the group left Sweat and moved to Elektra Records for 1995's self-titled second album. As well as three of their own songs, Silk included contributions from several top-flight R&B writers, plus renowned production teams including Dave Hall, Soul Shock and Gerald LeVert.
(This '90s R&B vocal group should not be confused with the late-'70s Philadelphia band, which was a funk-oriented unit, or the vocal trio Silk from Los Angeles.)
Hit songs include --
Freak Me
If You
Lose Control
I Can Go Deep
Hooked On You
Happy Days
Meeting In My Bedroom
Girl U For Me
Don't Rush
It Had To Be You
We're Callin' You
Let's Make Love
Side Show
Silk may be available for your next special event.
For booking information, click HERE!
---
To book Silk for your special event,
contact Richard De La Font Agency, Inc.
For faster service, do this first - click on this link: https://www.delafont.com/contactselect.htm