PRINTER FRIENDLY PAGE. To view this artist's HOME page, click or visit: https://www.delafont.com/music_acts/T-Graham-Brown.htm **
Booking T. Graham Brown - Country Music Artists - Country, Country-Rock, Country-Pop, Urban Cowboy - © Richard De La Font Agency, Inc. - For serious booking requests only, click here: For More Information
There is only one T. Graham Brown – and that uniqueness has made him one of the most enduringly popular singers in Nashville.
T. Graham Brown continues to be in demand as a national concert attraction, a songwriter and a studio singer. Once you have heard his drenched-in-emotion voice, you don't forget it – and neither have the thousands who still pack his shows each year. For them, and for lovers of great "blue-eyed soul" singing everywhere, the gifted "His T-Ness" still shines.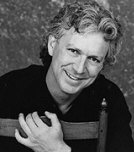 Anthony Graham Brown had been performing for nearly a decade in country and soul bands in his native Georgia when he arrived in Nashville in 1982. His one-of-a-kind voice and wide-open friendliness attracted attention instantly.
He started his Music Row career as a studio singer making song demonstration tapes. But within two years he was signed to Capitol Records. He catapulted into the country top-10 in 1985. During the next five years Brown ruled the upper reaches of the charts with a dozen hit singles, including such memorable songs as "I Tell It Like It Used To Be," "Darlene," "Come As You Were," "If You Could Only See Me Now" and his Country Music Association award-nominated 1990 duet with Tanya Tucker "Don't Go Out."
The 1986 hit "Hell and High Water" was named Country Single of the Year by Cash Box magazine. The video for 1987's "Brilliant Conversationalist" cracked the VH-1 hit parade. "Dock of the Bay" became a hit in Germany and "Rock It, Billy" was a success in England. Brown became a Country Music Association award nominee in 1987 and 1989. In 1992, he won a CMA award for Vocal Event of the Year with George Jones' "I Don't Need Your Rocking Chair."
His career expanded rapidly into other arenas. As an actor he landed roles in the Richard Pryor race-car movie "Grease Lightning," the John Schneider science fiction feature "The Curse" and the David Keith film about Elvis, "Heartbreak Hotel." He was also heard on the soundtrack of the German action movie "Zabou" and performed at its overseas premiere.
Back on the home front, T. Graham Brown became an in-demand jingle singer for dozens of national products, including Coca-Cola, Kraft Foods, Stroh's Beer, McDonalds, Budweiser and 7-up. These culminated in his highly successful ad campaign for Taco Bell in the early 1990's. He not only sang the company's jingles, he also starred in its widely seen "Run For The Border" TV spots.
Brown overcame an alcohol problem that had dogged him throughout most of his stardom. He says he achieved that victory as a result of his love for his son, Acme, and his wife, Sheila. As a therapeutic exercise he co-wrote "Wine Into Water."
"It sat on the shelf for three years because I was ashamed to sing it," he recalls. "I was worried about what my mama and daddy would think. But the first time I sang it live, I got a standing ovation at the first chorus. And then that night it started – at the autograph table people were walking up to me crying and telling me about their daddy, brother, uncle, sister, cousin. I knew I'd touched a nerve. So every night I started telling my story and then I'd sing the song."
"Everywhere I sing it, people spontaneously stand up. Bunches of people started telling me they'd taped it and played it for their loved ones who have been battling alcoholism. This song has taken on a life of its own."
Couple that spirit-shaking composition with such performances as the groove-a-minute bopper "Accept My Love," the softly romantic country ballad "A Better Word for Love" and the horn-punctuated rocker "Livin' On Love" and you have an album as distinctive and as special as the man himself. Long may he sing!
Awards include --
CMA Vocal Event of the Year 1993
Hit songs include --
Darlene
Don't Go to Strangers
Hell and High Water
I Wish That I Could Hurt That Way Again
She Couldn't Love Me Anymore
The Last Resort
If You Could Only See Me Now
Come as You Were
I Tell It Like It Used To Be
Brilliant Conversationalist
Never Say Never
With This Ring
Drowning in Memories
Wine into Water
Never in a Million Tears
Happy Ever After
Memphis Women and Chicken
T. Graham Brown may be available for your next special event.
For booking information, click HERE!
---
To book T. Graham Brown for your special event,
contact Richard De La Font Agency, Inc.
For faster service, this is required first - click on this link: https://www.delafont.com/contactselect.htm