PRINTER FRIENDLY PAGE. To view this group's HOME page, click or visit: https://www.delafont.com/music_acts/take-6.htm **

Booking Take 6 - Gospel Music Artists - Vocal Jazz, Contemporary Gospel, a cappella, Black Gospel, Jazz, Urban, Gospel - © Richard De La Font Agency, Inc. - For serious booking requests only, click here: For More Information

Take 6 evolved from a modest start in 1980 as an a cappella gospel group from a small Southern college. Claude McKnight had formed an a cappella quartet at Oakwood College in Huntsville, Alabama. While they were rehearsing in a bathroom for a performance, Mark Kibble walked by (he knew Claude from Buffalo, where they attended church together), heard them and added his voice to the foursome. The group went through personnel shifts as various members graduated.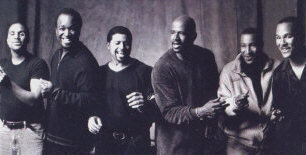 In 1987 the group was signed by Warner/Reprise Nashville, officially becoming Take 6 (including members Claude McKnight, Mark Kibble, Mervyn Warren, Alvin Chea, Cedric Dent and David Thomas). Following their landmark debut, "Take 6" (1988) and follow-up sophomore album, "So Much 2 Say" (1990), Mervyn Warren left to pursue a career as a producer (Handel's Messiah: A Soulful Celebration, Sister Act II soundtrack, Manhattan Transfer, etc.). Joey Kibble, Mark Kibble's younger brother, was invited to take his place.
Each and every Take 6 album has been certified either platinum or gold. Since 1991, Take 6 has released "He Is Christmas" (1992) and "Join The Band" (1994), and completed two tours: one in support of "Join The Band," and one in Japan, previewing "Brothers" (1996).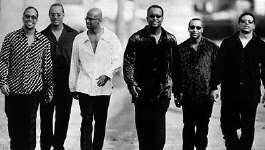 Without question, Take 6's a cappella singing has had an unparalleled influence on modern pop music. While pop music and Take 6 embrace constant change in expression and performance, the influence on Take 6's music, who they sing about and who they sing for, remains the same on "Brothers." It is a gospel, jazz, R&B-inflected statement of faith in the power of God. The one constant for Take 6 is their spiritual foundations and, of course, their richly layered and uniquely fashioned harmonies.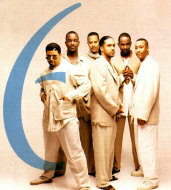 It would be an understatement to say that the global music scene has welcomed Take 6 enthusiastically. The group has won seven GRAMMYS, five Doves (Gospel Music Awards), Best Jazz Vocal Group honors for four consecutive years in Downbeat's prestigious Reader's and Critic's Poll, a Soul Train Music Award, and BRE (Black Radio Exclusive) Vocal Group of the Year, amid countless other musical and humanitarian citations.
1998 is marked with "Reinventing A Cappella Music...again" with the release of "So Cool." A very unique Take 6 sound, as Vibe said "These pioneers smartly fuse their praise-filled messages with swing, jazz, and pop, especially on the inspired title track."
The sextet has recorded and/or performed with an impressive array of talent, including Quincy Jones ("Back on the Block," "Q's Jook Joint"), Ella Fitzgerald, Stevie Wonder ("Conversation Peace"), Ray Charles, Al Jarreau, Don Henley ("The End of the Innocence"), James Taylor, Kenny Rogers ("Timepiece," "Something Inside So Strong"), kd lang, Patti Austin, Johnny Mathis ("Better Together"), Randy Travis ("High Lonesome"), Modern Jazz Quartet ("A Celebration"), Queen Latifah, YellowJackets ("Collection," "Live Wires"), Branford Marsalis and BeBe Winans & CeCe Winans ("Different Lifestyles," "Heaven" and also on "Bodyguard"). They've appeared on film soundtracks to Spike Lee's "Do The Right Thing," John Singleton's "Boyz In The Hood," Warren Beatty's "Dick Tracy" and David Mamet's "Glengarry Glen Ross" and others.
All members have been busy with solo projects: producing albums (Alvin, Claude, Mark, David and Joey), animated voice-overs (David, Claude and Alvin), and even the completion of a doctorate in Music Theory (Cedric).
Take 6 just wants to get the message out and make some beautiful music doing it.
Hit songs include --
Other notable songs include --
Get Away Jordan
Spread Love
Mary
Go Tell It on the Mountain
It's Gonna Rain
I've Got Life
One and the Same
Take 6 may be available for your next special event.
For booking information, click HERE!
---
To book Take 6 for your special event,
contact Richard De La Font Agency, Inc.
For faster service, do this first - click on this link: https://www.delafont.com/contactselect.htm