PRINTER FRIENDLY PAGE. To view this artist's HOME page, click or visit: https://www.delafont.com/music_acts/Tom-Jones.htm **
Booking Tom Jones - Vocalists - Country-pop, AM Pop, Pop/Rock, Vocal Pop, Club/Dance - © Richard De La Font Agency, Inc. - For serious booking requests only, click here: For More Information
Sir Tom Jones

Tom Jones is the quintessential ladies man. His name is synonymous with the words "sex symbol." It is not unusual for ladies to toss undergarments onstage when he sings.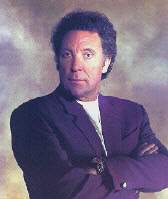 In his native Wales, he is known as "Jones the Voice." Today, he is one of the most enduring personalities in the music entertainment business. His unique vocal power, ability and charismatic persona make him one of the most respected, admired and loved performers in modern music.
Tom's unique weighty voice is a baritone to tenor range. He is a vocal powerhouse with the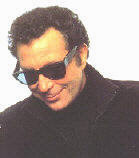 ability to give his audience every ounce of his energy, enthusiasm and concentration. If his delivery is vigorous, he invites his audience in with the vulnerability of his emotional conviction. He is a natural, a Welshman, a worker, an artist.
Tom possesses a wide range of musical expression. He is first and foremost a rocker with a true rhythm and blues soul. In his youth, he was a "Teddy-Boy," a rebel, with not much on his mind but music and sex. His young style and attitude was dominated by the birth of rock 'n' roll. But he had ears and a natural ability that could appreciate and understand the quickly burgeoning styles of popular music. As much time as he spent listening to American and British radio he would spend in the pubs, drinking and singing. He learned he could sing anything, and he learned he could entertain.
Tom Jones has sustained his popularity for more than three decades. His recordings have spanned the spectrum from gospel to pop, rock to standard, rhythm and blues to rock-a-billy, country to contemporary urban sounds. His sensuous performance style is legendary, while his salient grace is that he never takes his image too seriously.
With his tremendous recording success, Tom Jones has been able to draw capacity audiences everywhere, from concert halls and arenas in the U.S. and Europe to the showrooms of Las Vegas. His skills as a showman and entertainer are sharply developed. His energy, openness and spontaneity charm critics and audiences alike.
Hit songs include --
Daughter of Darkness
I'll Never Fall in Love Again
Say You'll Stay Until Tomorrow
Without Love (There Is Nothing)
I (Who Have Nothing)
Love Me Tonight
She's A Lady
Can't Stop Love You
Help Yourself
It's Not Unusual
What's New Pussycat?
With These Hands
If I Only Knew
Minute of Your Time
Till
Thunderball
Green, Green Grass of Home
Sexbomb
Daughter of Darkness
I've Been Rained On Too
Tom Jones may be available for your next special event.
For booking information, click HERE!
---
To book Tom Jones for your special event,
contact Richard De La Font Agency, Inc.
For faster service, do this first - click on this link: https://www.delafont.com/contactselect.htm