PRINTER FRIENDLY PAGE. To view this artist's HOME page, click or visit: https://www.delafont.com/music_acts/toni-braxton.htm
**
Booking Toni Braxton - R&B Artists - Contemporary R&B, Adult Contemporary - © Richard De La Font Agency, Inc. - For serious booking requests only, click here: For More Information
For Toni Braxton, multi-platinum albums, Grammy Awards and Broadway acclaim are cornerstones in a career that had its early beginnings in Severn, Maryland, where her natural musical skills became evident when she sang in church with her four sisters. Inspired by the likes of Stevie Wonder, Anita Baker, Chaka Khan and Whitney Houston, Toni set her sights on a singing career and considered college as a back up plan.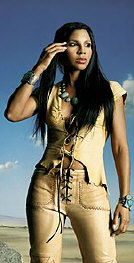 In fact, Toni was studying to become a teacher at Bowie State University when label owners L.A. Reid and Babyface signed her as the first female artist to their then-newly formed LaFace Records in 1992. Her first taste of success came with two hits from the triple platinum soundtrack for the Eddie Murphy movie, "Boomerang" in the form of "Give U My Heart" (a duet with Babyface) and the pop and R&B smash "Love Shoulda Brought You Home."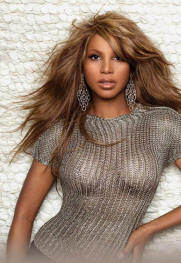 Audiences everywhere were eager to hear more of Toni. Her self-titled debut, released in the summer of 1993, spawned the classics "Another Sad Love Song" (gold, No. 2 R&B, No. 7 pop) and "Breathe Again" (gold, No. 4 R&B, No. 3 pop). The track "Seven Whole Days" – while never released as a commercial single – achieved No. 1 status based on airplay; while two other singles, "You Mean The World To Me" (gold) and "I Belong To You" were also Top 10 R&B hits for Toni. She became known as "The First Lady Of LaFace."
Key national television appearances followed and Toni embarked on her first U.S. tour as special guest with Frankie Beverly & Maze. In all, Toni Braxton sold an astounding ten million sales internationally. The singer garnered her first two Grammy Awards in 1993 – for "Best New Artist" and for "Best R&B Vocal Performance, Female" for "Another Sad Love Song." Three American Music Awards and two Soul Train Music Awards followed, and in 1994, Toni picked up her third Grammy when "Breathe Again" won her the "Best R&B Vocal Performance, Female" award.
In 1995, Toni Braxton began working on her all-important second album and any fears of a sophomore jinx were immediately banished: following its July, 1996 release, "Secrets" sold an incredible seven million copies domestically and an additional three million outside the U.S.
The hit streak continued with the provocative single "You're Makin' Me High," Toni's first across-the-board pop and R&B hit and another Grammy winner for her ("Best R&B Vocal Performance, Female"). Aided by a steamy video, the record reflected what Toni called "another dimension of who I am – the more sexual side of me" and a controversial 1997 cover story and article in the magazine "Vibe" reinforced the earthy side of the young vocalist.
Released in the fall of 1996, the poignant, soulful ballad "Un-Break My Heart" became another pop chart-topper, earning Toni Braxton another Grammy Award (for "Best Pop Vocal Performance, Female") and a Billboard Award as "Adult Contemporary Single of the Year." Toni embarked on a major international tour with Kenny G in 1997, finally completing the critically-acclaimed trek in October of that year.
The next year was more than challenging for the songstress: a much-publicized bankruptcy provided "a major learning opportunity for me," Toni says. "I was angry at myself for the financial problems I had and I didn't understand at the time how it all happened. It all got resolved in 1998 and thankfully, I got offered the chance to appear on Broadway in "Beauty & The Beast." That really helped my self-esteem and gave me a chance to get my life moving again"
By the time her run in the play ended – garnering Toni critical acclaim from press and public alike – it was time to begin preparation for her next album, "The Heat," which was released in April, 2000.
Hits include: "He Wasn't Man Enough",
"I Don't Want To", "Un-break My Heart",
"You're Makin' Me High", "Another Sad Love Song",
"Breathe Again", "You Mean The World To Me"
"Love Shoulda Brought You Home", "I Belong To You",
"Just Be A Man About It", "Let It Flow", "Maybe",
"How Many Ways", "Seven Whole Days", "Please",
"Trippin' (That's The Way Love Works)", "Yesterday",
"Hands Tied", "Hurt You", "Spanish Guitar",
"Hit The Freeway".
Toni Braxton may be available for your next special event.
For booking information, click HERE!
---
To book Toni Braxton for your special event,
contact Richard De La Font Agency, Inc.
For faster service, this is required - click on this link: https://www.delafont.com/contactselect.htm