PRINTER FRIENDLY PAGE. To view this artist's HOME page, click or visit: https://www.delafont.com/music_acts/victor-manuel.htm **

Booking Victor Manuel - Victor Manuel - Latin Music Artists - Pop, Baroque Pop - © Richard De La Font Agency, Inc. - For serious booking requests only, click here: For More Information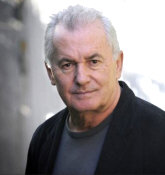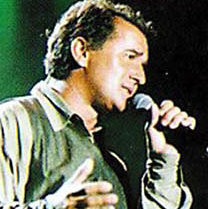 Spanish singer/songwriter Víctor Manuel made his debut while singing Joselito's "La Campanera" at a school party, being introduced as "San José." In 1962 the young artist joined a band called San José y Bossa Nova, taking vocalization and piano lessons soon after.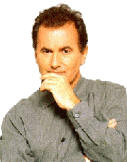 Víctor Manuel began composing and recording "La Romeria" in 1968, and a self-titled album was released in 1969, followed by 1971's Dame La Mano. That same year, the singer participated in Morbo, a movie directed by Gonzalo Suárez, composing the soundtrack to Al Diablo Con Amor in 1972.
After getting married to Ana Belen, Víctor Manuel moved to Mexico to present a musical called Ravos and to promote some of his protest songs, which were banned by the Spanish government at that time. In 1976 his performance at Madrid's Monumental Theater was later released under the name of En Directo. A new live album was recorded in 1983, Manuel this time singing along with his wife Ana Belen; it was issued as Víctor y Ana en Vivo. During the late '80s and early '90s, Víctor Manuel produced several movies, such as El Vuelo de la Paloma, El Mar y El Tiempo, and El Marido Perfecto.
Victor Manuel may be available for your next special event.
For booking information, click HERE!
---
To book Victor Manuel for your special event,
contact Richard De La Font Agency, Inc.
For faster service, this is required - click on this link: https://www.delafont.com/contactselect.htm
For serious booking requests only.
Thank you for this consideration.