PRINTER FRIENDLY PAGE. To view this artist's HOME page, click or visit: https://www.delafont.com/music_acts/young-jeezy.htm&nbsp **

Booking Young Jeezy, rap artist - book Rap Music Artists - Gangsta Rap, Southern Rap - © Richard De La Font Agency, Inc. - For serious booking requests only, click here: For More Information

Straight off the streets of Georgia comes Jeezy, a genuine artist. A product of his environment, he narrates based upon pure experience, depicting a raw realism about life and the hustle of the streets from which he was created. Jeezy conveys such a flashy delivery of punch lines and clever wordplay that some have went as far as to say he's arrogant. But let Jeezy tell it, "It's quite simply..confidence or 'real talk'..period!"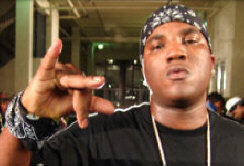 When he opens his mouth, his raspy voice creates music that unfolds to tell a story of the pain and struggles of his life. One could visualize through his words the enthusiasms and passion he has for grasping his piece of what life has to offer.

Jeezy's street swagger and authentic style has quickly made believers out of some the biggest players in the game, from Fabolous to P. Diddy. In his native Atlanta, and throughout the south, Jeezy has created nothing short of a movement.
Having lost many things in his life - family, friends and time (a prison bid that he doesn't like to give too much light) - Jeezy had a sense of urgency about his music. So he hit the mixtape circuit with exclusive tracks recorded with longtime collaborator Shawty Red. With more than 100,000 mixtapes and more than 200,000 "Trap Or Die" DVD's sold in a little more than a year, Def Jam decided to invest in the youngster.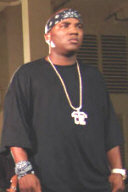 "Basically, I'm a real nigga so I can relate more to a lot of cats," Jeezy says of his appeal. "I don't just do music for the clubs, I do music for the struggle. I do music for everyday niggas, the kids who ain't got no sense of direction. I'm trying to restore some of the morals back into the game, as far as the street."
What sets this former Boyz N Da Hood front man apart is his ability to bring color and flash to a story that has been told so many times before. He's a true digital age artist who doesn't need 16 bars to develop a picture in your head. When he snaps off a verse the image is simple enough for everyone to feel it instantly.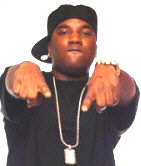 "I'm just real to myself. Just believing in what I can do. If you have goals, it gives a nigga something to be motivated about," he says. "We stood on the same concrete at one time. With the same mindframe. My stuff is to motivate them. Letting you know where I'm from and what I've seen, so you can get something out of it."
The streets responded by snatching up his mixtapes by the trunkload. But now that he has fans on the hook, Jeezy is ready to reel them in slow with this full length.
"I did the mixtape run, but on mixtapes you can't really give people you," he reasons. "I think people will really relate to my music. I ain't come into this for no broads or a wristwatch or a car. I came into this shit for a spot. I'm a reality kicker. I'm not gonna tell you what you wanna hear because it sounds good, I'm gonna give it to you raw."
"My whole thing is I want to restore some more morals back to this street shit," he concludes. "Niggas listen to niggas who rap. I just wanna feed the streets."
Hits include: "Soul Survivor", "Put On",
"Go Getta", "And Then What",
"My Hood", "Go Crazy", "Who Dat",
"Vacation", "Trap Star", "Dreamin'",
"Tear It Up", "Lose My Mind", "Jizzle",
"Shake Life", "I Do", "F.A.M.E.", "Ballin'",
"Way Too Gone", "Leave You Alone",
"I Luv It", "R.I.P.", "Seen It All",
"My President", "Crazy World",
"I Do", "Trap Or Die", "SupaFreak".
Young Jeezy may be available for your next special event.
For booking information, click HERE!
---
To book Young Jeezy for your special event,
contact Richard De La Font Agency, Inc.
For faster service, this is required first - click on this link: https://www.delafont.com/contactselect.htm