Marshall Goldsmith is widely recognized as one of the world's foremost authorities in helping leaders achieve positive, measurable change in behavior: for themselves, their people and their teams. In 2000, Forbes Magazine listed Marshall as one of five top executive coaches and Human Resources magazine rated Marshall as one of the world's leading HR consultants. He has also been ranked by the Wall Street Journal as one of the "Top 10" consultants in the field of executive education. His work has received national recognition from the Institute for Management Studies, the American Management Association, the American Society for Training and Development and the Human Resource Planning Society. His coaching process has been positively described in both the New York Times and the Financial Times.
Marshall co-founded Keilty, Goldsmith & Company (KGC) one of America's leading suppliers of customized leadership development. He is also the Executive Director (with Jim Belasco) of the Financial Times Knowledge - Leadership Dialogue, a video conferencing network that connects top executive educators with leaders from around the world.
Dr. Marshall Goldsmith has an MBA from Indiana University and a Ph.D. from UCLA. He is currently teaching in executive education programs at both Oxford (UK) and Dartmouth Universities.
Marshall is the major developer of the Leader of the Future Process, a process that develops leaders in a manner that is consistent with their organization's vision and values. He is one of a select few consultants who has been asked to work with more than fifty CEOs. KGC's clients have included many of the world's leading corporations, such as: Agilent, American Express, Andersen Consulting, AT&T, BellSouth, Chase Bank, Dow Chemical, Enron, Ernst and Young, GE, General Mills, Goldman Sachs, Johnson & Johnson, KPMG, McKinsey, Motorola, Pitney Bowes, Pfizer, SmithKline Beecham, Southern Company, Sun Microsystems, UBS, Warner-Lambert and Weyerhaeuser. Leadership feedback and development processes that KGC has helped to develop or implement have impacted over one million people in more than 70 different organizations around the world.
Aside from his corporate work, Marshall Goldsmith has completed substantial volunteer projects for organizations such as: the Urban League, the Institute for East West Studies, the Girl Scouts, and the International, Canadian and American Red Cross (where he was a "National Volunteer of the Year").
Marshall Goldsmith is a member of the Board of the Peter Drucker Foundation. He is a frequent contributor to the Drucker Foundation journal, "Leader to Leader." He is featured in the videotape, The Gift of Feedback, the CD, Leadership Online and the Internet course, Encouraging Feedback (AthenaOnline.com). He co-edited (with Frances Hesselbein) the books, The Leader of the Future (a Business Week "Top 15" Best-Seller), The Organization of the Future, The Community of the Future (Amazon.com ranked #1 in its field) and Leading Beyond the Walls (which have sold over half a million copies in 14 languages). He is also the co-editor of Linkage's Best Practices in Leadership Development and Best Practices in Organization and Human Resources Development. and Coaching for Leadership.
In 2002, Marshall Goldsmith was profiled in both the Harvard Business Review and The New Yorker.
Points about Marshall Goldsmith to consider ---
Consistently one of the highest-rated speakers in his field.

The only consultant in his field to be featured in a New Yorker profile and a Harvard Business Review interview in 2002

Ranked as one of the "top ten" executive educators in the Wall Street Journal and of the five top executive coaches in Forbes.

Founding Director of A4SL - The Alliance for Strategic Leadership.

Member of the Peter Drucker Foundation Board for more than 10 years.

Named as a "National Volunteer of the Year" by the American Red Cross.

Is one of the few consultants who have worked with more than 60 CEOs and their management teams
Topics ---
Helping Successful Leaders Get Even Better!
Developing Ourselves, Our People and Our Teams
Executive Coaching
Coaching for Behavioral Change
The Leader of the Future

Marshall Goldsmith

may be available for your next special event.
Contact us!


Buy this book: "Best Practices" (2001)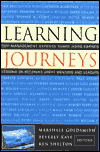 Buy this book: "Learning Journeys" (2000)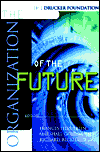 Buy this book: "The Organization of the Future" (2000)

Book Store – books you can buy on-line

Back to Roster of Speakers

Fast Index

Home

Rating:
DG
For ratings guide, click here.

Based: ..in California

Showcase video available.

Professional booking requests only.

(Sorry, no exceptions.)

This is not a fan site.

Do you need to print copies?
For a special page designed for printing or e-mailing, click here.

Marshall Goldsmith

incorrect or alternate spelling: marshal goldsmith, marshall golsmith, marshall goldmith, mar, mars, marsh, marshall g, marshall go, marshall gol, marshall gold, marshall golds, marshall goldsm, marshall goldsmi, marshall goldsmit, marshall-goldsmith, marshallgoldsmith

Consider this your official booking agency web site –
The booking agent who works for you!